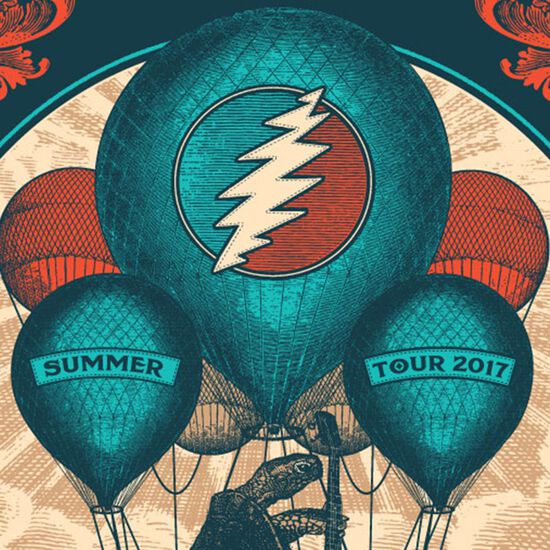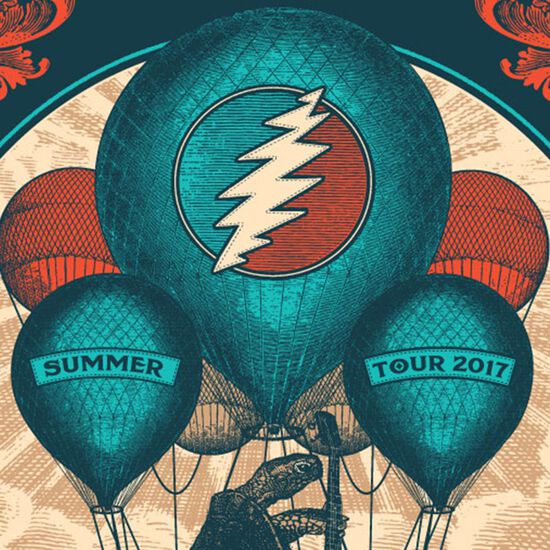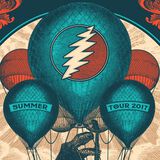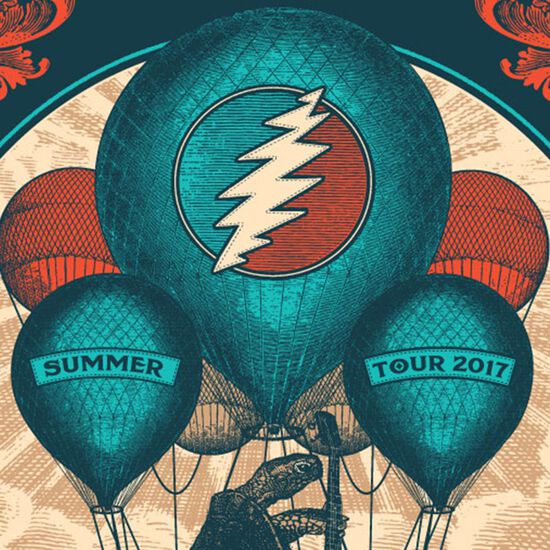 Shoreline Amphitheatre, Mountain View, CA 6/3/17 (Live) Digital
Pre-order included
Availability:
Select Styles for Availability
For a traveling band, it's always nice to come back home – even if it's just for a short stay on the way to somewhere else. Such was the case about a week into Dead & Company's 2017 Summer tour, which touched down for a pair of shows in the familiar surroundings of Shoreline Amphitheatre in Mountain View, CA – located just a few miles from where the epic journey of the Grateful Dead (then known as the Warlocks) began in 1965 at Magoo's Pizza Parlor in the town of Menlo Park. Bay Area shows always have a warm familial vibe to them, and the band always seems, well right at home! The sonic evidence bears this out, as they dive into the first set with one of the great launch pads for improvisational exploration "Playing In The Band," which stretches out nicely before making a hairpin turn into some primal Dead – the electrified jug band standby "Viola Lee Blues." Other first-half standouts include "Here Comes Sunshine," a soulful "Candyman" with lead vocal by John Mayer and a impeccably rockin' set-closing "One More Saturday Night."
The band stays in all-killer-no-filler mode after intermission by kicking things off with the ever-popular "China Cat Sunflower>I Know You Rider" one-two-punch. Other high points of the set are Oteil Burbridge's beautiful lead on "China Doll" a long and swinging "Eyes Of The World," a surprising placement of Bob Weir's poignant "Looks Like Rain" in the slot after Drums and Space, and the great Olympics/Rascals roof-raiser "Good Lovin'" to close the set, with a lovely "Black Muddy River" as encore.
| | |
| --- | --- |
| Playin' In The Band | 16:11 |
| Viola Lee Blues | 7:52 |
| Tennessee Jed | 10:12 |
| Here Comes Sunshine | 13:48 |
| Candyman | 9:00 |
| Me & My Uncle | 4:32 |
| Friend of the Devil | 6:30 |
| One More Saturday Night | 5:31 |
| China Cat Sunflower | 8:14 |
| I Know You Rider | 10:37 |
| China Doll | 9:01 |
| Eyes of the World | 17:21 |
| Deal | 9:42 |
| Drums | 9:45 |
| Space | 7:49 |
| The Wheel | 10:04 |
| Looks Like Rain | 8:52 |
| Good Lovin' | 7:53 |
| Black Muddy River | 8:04 |