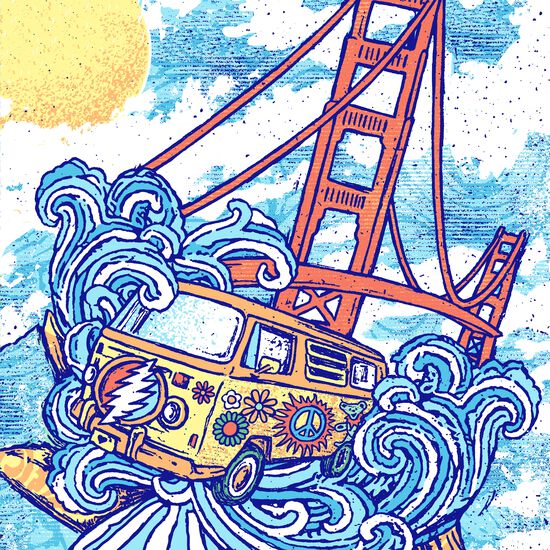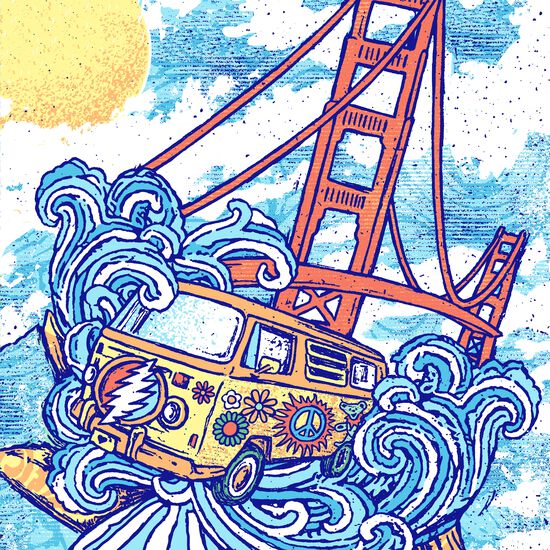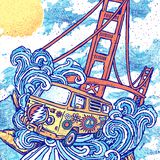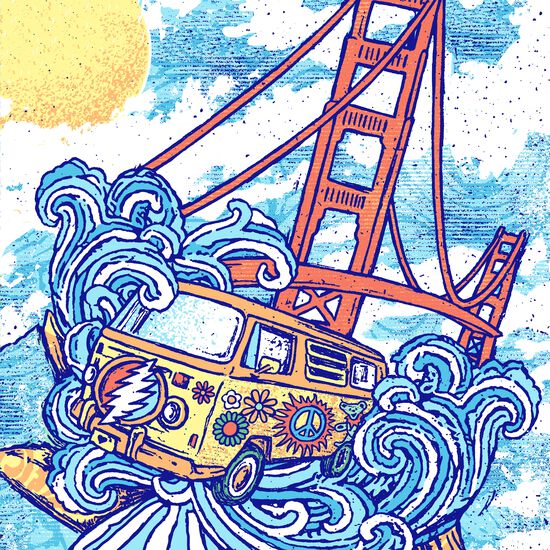 Shoreline Amphitheater, Mountain View, CA 6/1/19 (Live) Digital
Pre-order included
Availability:
Select Styles for Availability
Second shows of a tour are often easier than the first, with any traces of opening-night jitters or road rust set aside and the atmosphere just more relaxed in general. That seems to have been the vibe on night two at Shoreline as Dead & Company started building more than enough momentum to carry them through the summer.
That the band is finding its groove is clear from the first notes of one of the most dependable show openers, "Bertha," which takes a welcome turn into the irresistible "Good Lovin'." Next is a John Mayer-led "They Love Each Other" that testifies to the way Dead & Company has transformed the song from a sweet little confection into a potent jamming vehicle. `Three songs that emerged in the Grateful Dead's amazingly fertile early '70s period follow: Bob Weir's Bakersfield-tinged take on Johnny Cash's early hit "Big River"; the Pigpen favorite "Mr. Charlie"; and Garcia and Hunter's great comic tale of woe, "Tennessee Jed." "Lost Sailor" and "Saint Of Circumstance" cap off the first set in powerful fashion.
The band wisely starts the second half with the always crowd-pleasing one-two punch of "China Cat Sunflower">"I Know You Rider" The touching Garcia/Hunter ballad "Row Jimmy" makes an unusual second-set appearance to quiet things down momentarily – very momentarily, as the band embarks on a seamless run of high-energy selections that will carry straight through to the end. "Deal" gets the crowd back up to full frenzy, then hands off to "The Other One," which in this version carries some strong hints of the influence that John Coltrane's music had on its composition. The stage is next left to the Rhythm Devils for a particularly potent Drums segment. When the rest of the band returns, the Space segment soon morphs into a much more explicit expression of the Coltrane inspiration that had been implied earlier, as the band briefly visits Trane's immortal reinvention of the "Sound of Music" standard "My Favorite Things," then winds back into the second verse of "The Other One," the end of which resolves in the unmistakable opening chords of one of the truly monumental works in the Dead repertoire, Bonnie Dobson's beautiful and heartbreaking "Morning Dew," sung with enormous passion by Bob Weir. The crowd's clamor for an encore is rewarded with a double helping – first "Uncle John's Band" (with a bit of "Supplication" tossed in) and then… yes, the completion of that "Playing In The Band" that had started the Shoreline run and the tour the day before.
| | |
| --- | --- |
| Bertha | 9:43 |
| Good Lovin' | 8:28 |
| They Love Each Other | 10:50 |
| Big River | 8:09 |
| Mr. Charlie | 5:21 |
| Tennessee Jed | 8:20 |
| Lost Sailor | 9:53 |
| Saint of Circumstance | 5:00 |
| China Cat Sunflower | 8:52 |
| I Know You Rider | 13:01 |
| Row Jimmy | 8:21 |
| Deal | 10:46 |
| The Other One | 16:02 |
| Drums | 10:56 |
| Space | 1:3- |
| My Favorite Things | 2:48 |
| The Other One | 3:15 |
| Morning Dew | 13:14 |
| Uncle John's Band | 10:30 |
| Playin' in the Band | 3:32 |