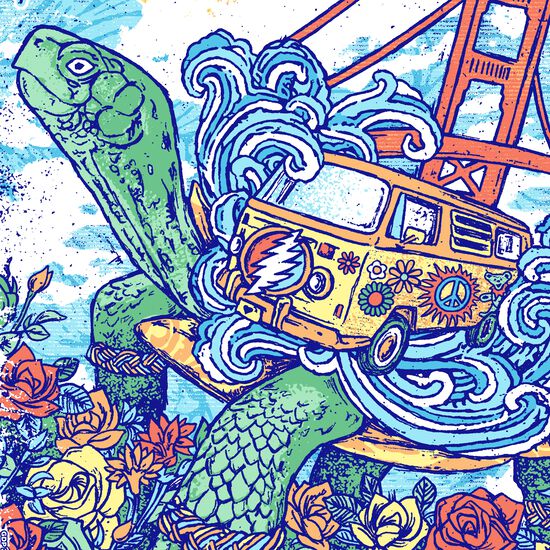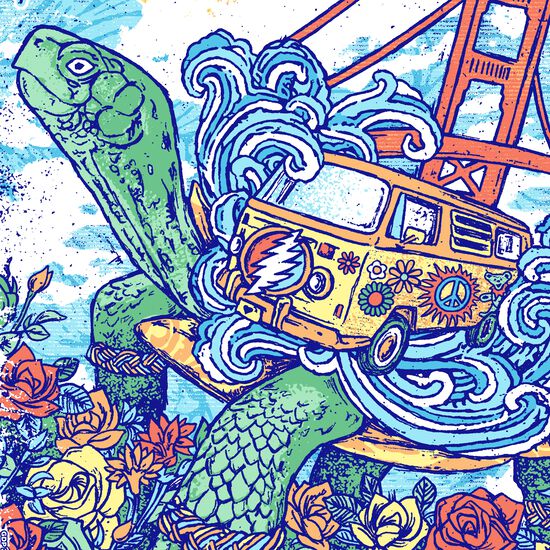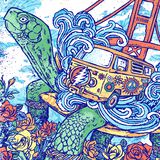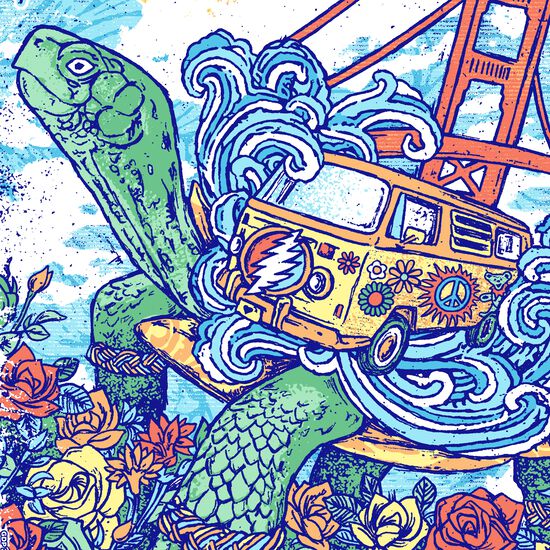 Shoreline Amphitheater, Mountain View, CA 5/31/19 (Live) Digital
Pre-order included
Availability:
Select Styles for Availability
Athletes will tell you that it's always good to have home field advantage when you want to open a new season on a high note. The same holds true for rock & roll bands, so it made eminently good sense for Dead & Company to launch Summer Tour 2019 at Shoreline Amphitheatre, located in the place where it all began, the San Francisco Bay Area. With lots of friends and family in attendance, joined by some fans who had been around for almost the entirety of the Long Strange Trip (and others far too young to have ever seen the original incarnation of the Grateful Dead), the familiar setting would help the band find its comfort zone and get the tour rolling in fine fashion.
As it has so many times over the decades, "Playing In The Band" provides a perfect starting point, reminding us of Bob Weir's lovely turn of phrase to describe the improvisational philosophy at work: "We state the theme, and then take it for a walk in the woods." In this case, said walk is one of those nicely suspenseful and meandering ones that has you wondering just when (or if) we will safely return to that theme: in a couple of minutes? Later in the set? At the end of the show? The next day? Or in the next city? It becomes clear that the answer won't be immediately forthcoming, as the band veers away from what sounds like the beginnings of the "Playing" reprise into the sinuous groove of "Shakedown Street," which winds down nicely into a tender "Brown-Eyed Women." Next comes a sequence of songs revealing some of the root sources of Grateful Dead music: Country, with Merle Haggard's classic "Mama Tried"; Folk, with the ancient ballad "Peggy-O"; and Blues, with John Mayer summoning the spirit of Pigpen on Elmore James' "It Hurts Me Too." The set closes with Bob Weir and John Barlow's pensive "Black Throated Wind" and Garcia and Hunter's raucous "Casey Jones."
The band quickly gets things cooking in set two with the "Scarlet Begonias">"Fire On The Mountain" combo, then offers up several contrasting moods in succession, first with "Althea," then "Estimated Prophet" – which never gets around to its final verse, easing instead into a relaxed-tempo "Eyes Of The World" with a distinctly different feel that ushers in the tour's first Drums and Space segments of the tour. The intriguingly fractured abstraction of the latter eventually dissolves into the beautiful coherence of "The Wheel." The Caribbean lilt of that song's final jam transforms into the stately chords announcing the poignant "Wharf Rat," which in turn surrenders to the unfettered joy of "Sugar Magnolia" to close out the set, before the band returns with an encore of Robbie Robertson's "The Weight." One show down, eighteen to go!
| | |
| --- | --- |
| Playin' In The Band | 11:38 |
| Shakedown Street | 12:53 |
| Brown Eyed Women | 8:32 |
| Mama Tried | 6:00 |
| Peggy-O | 8:45 |
| It Hurts Me Too | 5:06 |
| Black Throated Wind | 6:53 |
| Casey Jones | 8:16 |
| Scarlet Begonias | 12:09 |
| Fire on the Mountain | 11:14 |
| Althea | 11:30 |
| Estimated Prophet | 10:24 |
| Eyes of the World | 16:15 |
| Drums | |
| Space | 10:37 |
| The Wheel | 4:22 |
| Wharf Rat | 9:12 |
| Sugar Magnolia | 10:09 |
| The Weight | 9:04 |