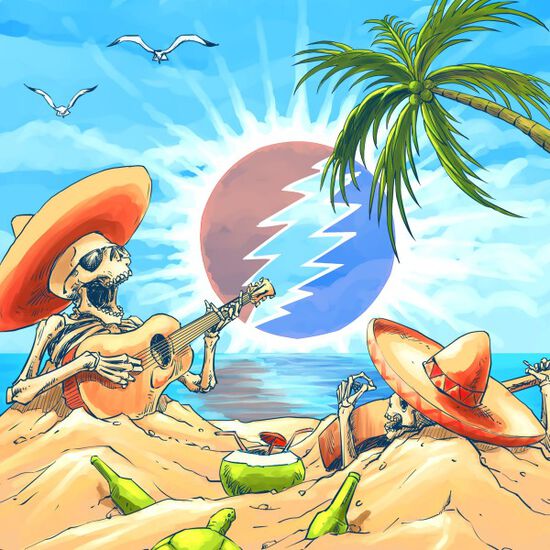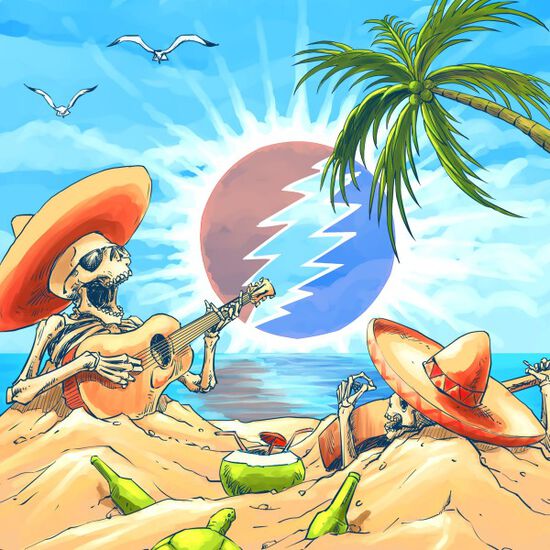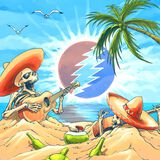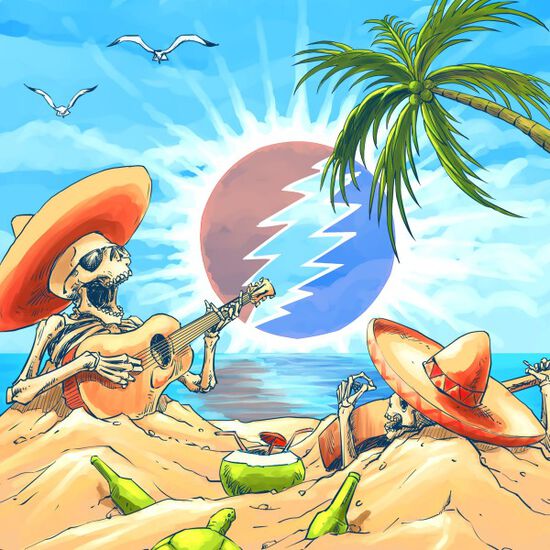 Playing In The Sand, Riviera Maya, MX 2/18/18 (Live) Digital
Availability:
Select Styles for Availability
Playing In The Sand – Riviera Maya, Mexico - 2/18/18
The end of a brief but blissful escape from the everyday can be bittersweet, but Dead & Company made sure that the emphasis remained on the "sweet" end of the spectrum for the finale of Playing In The Sand. In keeping with the custom of giving the congregation a little of that old-time religion on a Sunday, Bob Weir starts things off with his take on "Samson & Delilah" the gospel chestnut he learned from the guitarist-singer Rev. Gary Davis. From there the band is off and running with a show featuring some of the most-loved tunes in the Grateful Dead songbook. First-set highlights include "They Love Each Other" (which has emerged as an ideal showcase for John Mayer on both vocal and guitar, and in this version also features some great work by Jeff Chimenti on the Hammond B-3), another lovely Oteil Burbridge vocal on a true GD rarity (played live only three times, all in 1978), "If I Had The World To Give" and a particularly gorgeous "Bird Song."
The band has a surprise up its sleeve right at the top of the second set, with an entirely unexpected segue from the dependably crowd-pleasing "St. Stephen" into "Franklin's Tower," plucked from its customary spot following "Help On The Way" and "Slipknot." "U.S. Blues" also turns up in an unusual mid-set placement, then sets up another hairpin turn into the monumental "Terrapin Station." Out of the deep unreal of Drums and Space we're catapulted into Bobby's timeless psychedelic travelogue "The Other One," followed by a majestic "Morning Dew" and to close out the set, Buddy Holly's immortal rock 'n' roll anthem "Not Fade Away." For the encore, the always welcome and deeply moving "Brokedown Palace" seems to provide an idea capper to the weekend, but wait… the band brings things full circle with a callback to where the party started.
After Playing In The Sand ended, John Mayer sent this message to his social-media followers: "If anybody ever asks you if you'd like to play some of the greatest music ever composed with @deadandcompany on a beach in Mexico, with a cool breeze blowing and people dancing in the water, don't overthink it. Just say 'yes.' What a blast that was. A perfectly planned event." Evidently, everyone else involved felt much the same, because toward the end of the year, Dead & Company announced a return to Riviera Maya for a second go-round in January of 2019 – and it's unlikely that anyone would complain if this were to become an annual tradition for a good many more years to come.
Size
Please select a size
Free Grateful Dead wrapping paper with each purchase over $100.
---