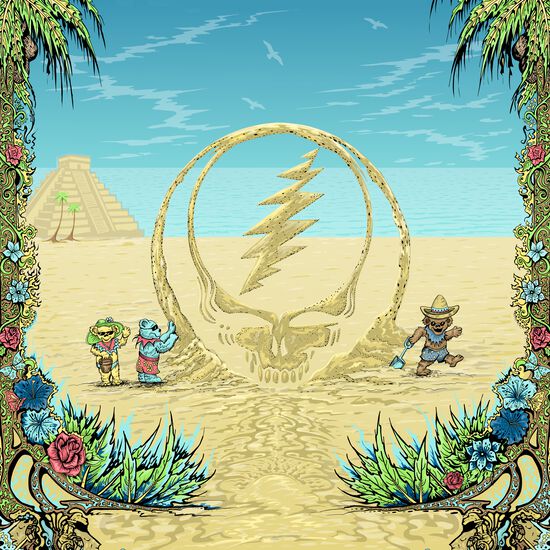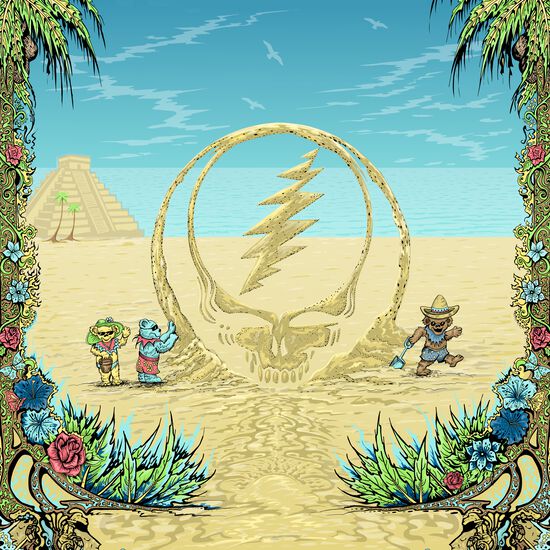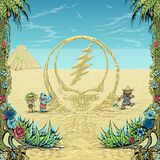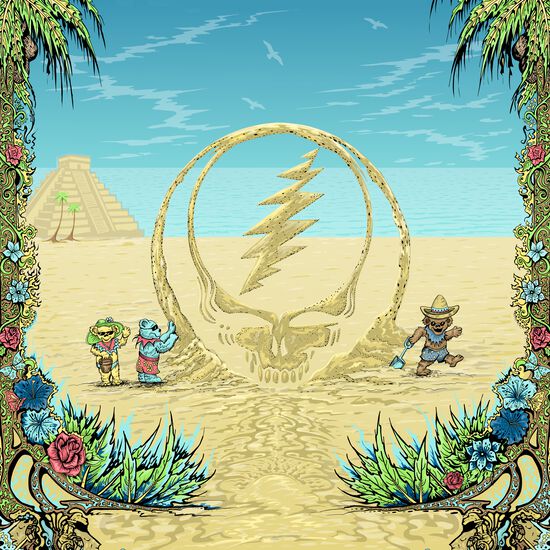 Playing In The Sand, Riviera Maya, MX 1/20/19 (Live) Digital
Pre-order included
Availability:
Select Styles for Availability
As if the extended weekend hadn't already been enough of a journey into the Great Beyond, for the final show Dead & Company had a potent collaborator to work with – the Solar System itself, as closing night would coincide not just with a full moon, but a total lunar eclipse. How cosmic can it get? Plenty cosmic.
For the first set, the band treats the crowd to a delicious sandwich: "Sugar Magnolia" to start, its "Sunshine Daydream" to finish, with a heap of tasty ingredients in between, including "Bertha," "Good Lovin'," "Loser," "Sugaree" and "U.S. Blues." Yum!
The guys waste no time achieving liftoff in the event's final set, with the rousing "Scarlet Begonias>Fire On The Mountain" combo, morphing into a "Dark Star" with "Althea" placed between its two parts. And as if that wasn't enough improvisation-friendly sequencing, next comes a run of "Playing In The Band>Drums>Space>The Other One." The lovely "Standing On The Moon" follows (appropriately, for this night of astronomical wonder), and then an explosive set-closer with "Casey Jones." But things aren't quite done. The band returns for a lengthy "Eyes Of The World" encore, followed by the perfect end to this full moon/eclipse night – the beautifully twisted Warren Zevon classic, "Werewolves Of London," which sends the crowd home happily howling.
1. Sugar Magnolia
2. Bertha
3. Good Lovin'
4. Brown-Eyed Women 5. Loser
6. Sugaree
7. U.S. Blues
8. Sunshine Daydream
9. Scarlet Begonias
10. Fire on the Mountain 11. Dark Star
12. Athlea
13. Dark Star
14. Playin' In The Band 15. Drums
16. Space
17. The Other One
18. Standing on the Moon 19. Casey Jones
20. Eyes of the World
21. Werewolves of London