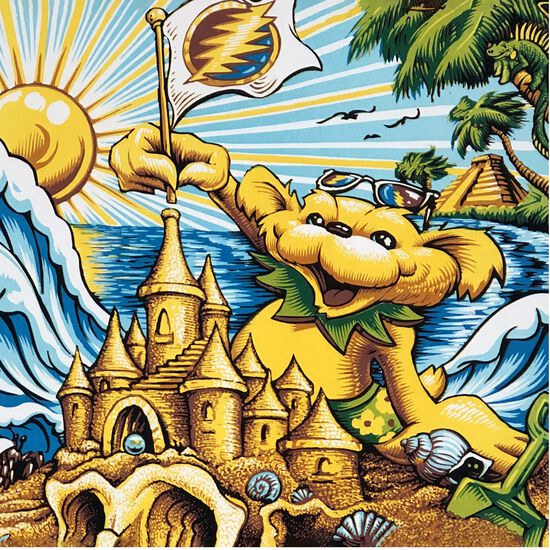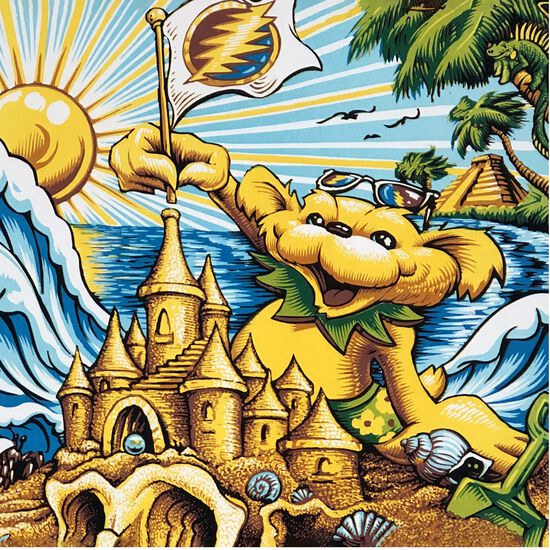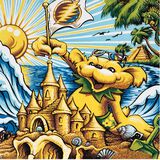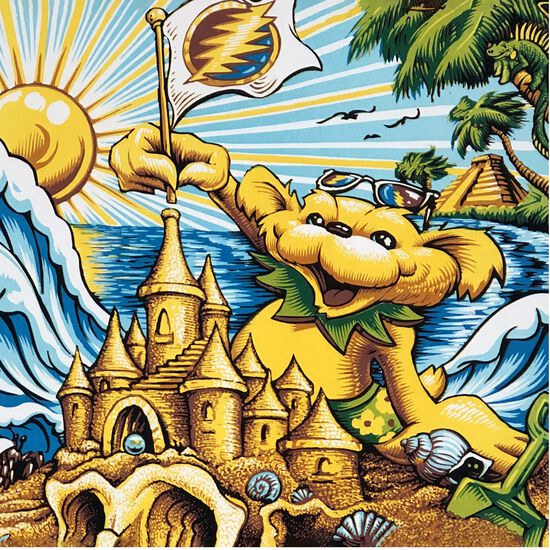 Playing In The Sand, Riviera Maya, MX 1/17/19 (Live) Digital
Pre-order included
Availability:
Select Styles for Availability
If there's one thing we've learned in the long and glorious history of the Grateful Dead and the still-active founding members that carry on the music and the legacy of the band, it's that Dead Heads don't need a whole lot of encouragement to have a great time… simply get a bunch of 'em together in one place, let the music play, and joyous celebration is sure to ensue, whether in an arena or stadium in any given American city, a suburban amphitheater, or ankle-deep in mud at a festival. But plunk a few thousand of our tribe down on a beautiful Mexican beach, with warm Caribbean waters lapping gently on the shore, and you just know that the fun factor is bound to go straight off the charts. Such has certainly been the case with what has become an eagerly anticipated tradition in recent years: the mid-winter pilgrimage of Dead & Company and their growing legion of followers to the Yucatan Peninsula for the event aptly named "Playing In The Sand." January of 2019 marked the second time that the band and followers made that trek, and while we can't provide you with the actual warm climate, sea and sand, we're happy to bring you all the music from that memorable tropical getaway (no sunscreen required!).
The band kicks off the festivities on opening night with a song that couldn't be less descriptive of the idyllic surroundings – "Shakedown Street" – but gets things grooving nonetheless. Other first-half highlights include one of Ron "Pigpen" McKernan's final contributions to the Grateful Dead repertoire, "Mister Charlie," nicely delivered by John Mayer, "Friend of the Devil," the lyrically apt "Here Comes Sunshine" and a set-closing pairing of "New Speedway Boogie" and "Bird Song."
Set two launches with the always-welcome "China Cat Sunflower," but instead of the expected transition into that song's most constant companion, "I Know You Rider," the band executes a deft tempo shift and key change and jumps into a spirited "Cumberland Blues," which in turn leads into "Rider." Up next is the towering "Terrapin Station," the final chord of which dovetails perfectly with the hypnotic drone generated by Mickey Hart on The Beam, serving as prelude to the Drums and Space segments. Bob Weir then delivers a tender and moving "Stella Blue" before the band brings the set to a resounding conclusion with the "Help On The Way>Slipknot!>Franklin's Tower" triad. A lovely "Ripple" provides a gentle coda.
1. Shakedown Street
2. Mr. Charlie
3. Jack Straw
4. Friend of the Devil
5. Here Comes Sunshine
6. New Speedway Boogie
7. Bird Song
8. New Speedway Boogie
9. China Cat Sunflower
10. Cumberland Blues
11. I Know You Rider
12. Terrapin Station
13. Drums
14. Space
15. Stella Blue
16. Help On The Way
17. Slipknot!
18. Franklin's Tower
19. Ripple