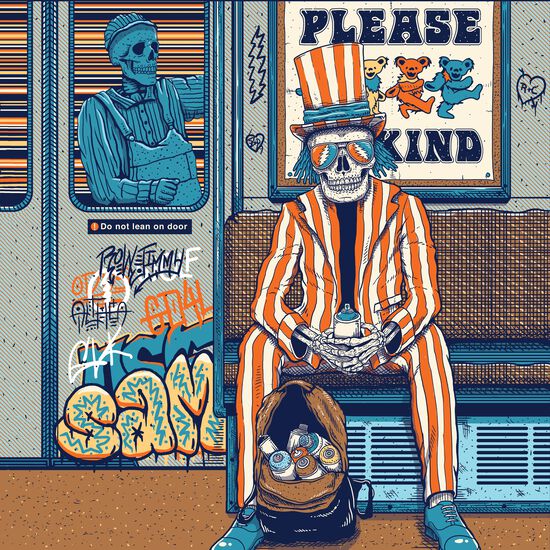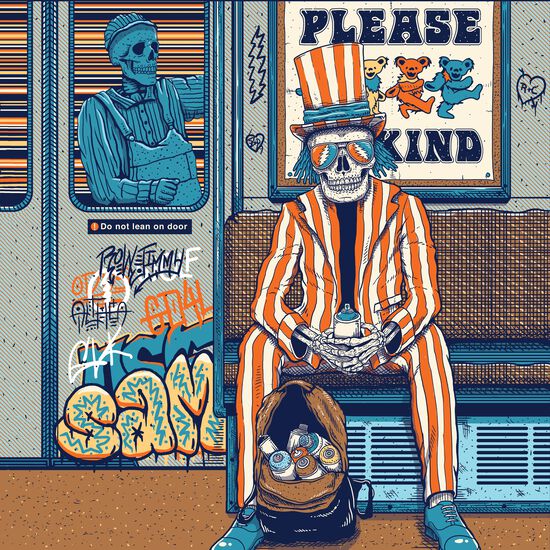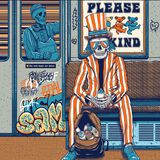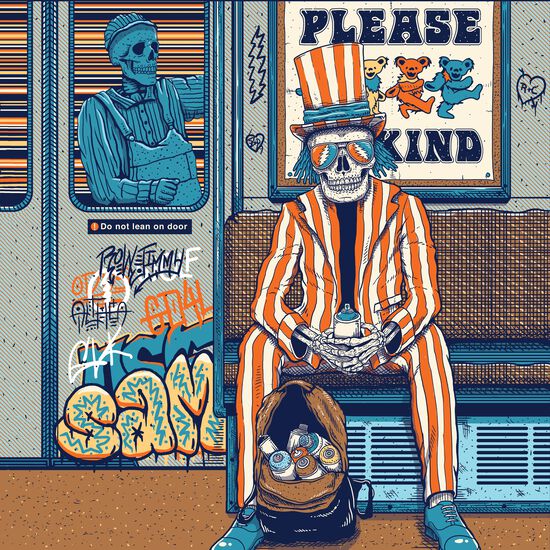 Madison Square Garden, New York, NY, 11/01/2019
Pre-order included
Availability:
Select Styles for Availability
Night two of the Fall 2019 visit to Madison Square Garden provided eloquent testimony that the appeal of Grateful Dead music has the power to transcend generational boundaries. This was evident not just in an audience representative of a wide range of ages, but onstage as well, where the core members who have been at this for more than five decades, now working with collaborators born decades later, welcomed an even younger performer to join them as a delightfully surprising guest.
Having paid homage to Robert Hunter the night before with two full sets of music consisting (with the single exception the encore) solely of songs co-written by the late Grateful Dead lyricist, on this evening the band crafted a setlist from a somewhat more diverse variety of sources (although Hunter works still comprised the vast majority of the selections).
Things get started with a standby that was around before Robert Hunter had written a single lyric: "Cold Rain and Snow," based on an old Appalachian lament that the Dead had reworked in their earliest days. Then it's on to Bob Weir and John Barlow's impeccably raunchy "Hell In A Bucket" to get the Garden bouncing as only it can. Hunter's words return to the forefront with such favorites as "Ramble On Rose," "Mississippi Half-Step Uptown Toodeloo" and "Mr. Charlie" (the latter one of a handful co-written with Ron "Pigpen" McKernan). Then John Mayer introduces the evening's special guest for the first of two appearances – the wonderful young singer-songwriter Maggie Rogers who immediately shows why she's one of the most acclaimed new artists to have emerged in recent years with her beautiful harmony vocals (and one verse on lead) on another Garcia-Hunter immortal, "Friend Of The Devil." That incandescent moment sets the stage for another – a soaring 15 minute-plus set-closing "Bird Song."
The pace does not slacken one bit as the band opens Set Two with the ever-popular "Scarlet Begonias>Fire On The Mountain," the latter winding down into "He's Gone," the coda of which turns into Howlin' Wolf's great blues standard "Smokestack Lightning" (with the vocal tag to "He's Gone" making a return visit at the end."
| | |
| --- | --- |
| Cold Rain And Snow | 9:18 |
| Hell In A Bucket | 10:16 |
| Row Jimmy | 9:15 |
| Ramble on Rose | 9:02 |
| Mississippi Half-Step Uptown Toodeloo | 10:48 |
| Mr. Charlie | 4:58 |
| Friend of the Devil | 7:31 |
| Bird Song | 15:50 |
| Scarlet Begonias | 12:08 |
| Fire on the Mountain | 8:51 |
| He's Gone | 9:31 |
| Smokestack Lightning | 4:55 |
| China Cat Sunflower | 8:47 |
| I Know You Rider | 8:21 |
| Drums | 12:51 |
| Space | 5:!6 |
| Althea | 9:15 |
| Morning Dew | 11:11 |
| The Weight | 6:56 |
| Brokedown Palace | 6:05 |