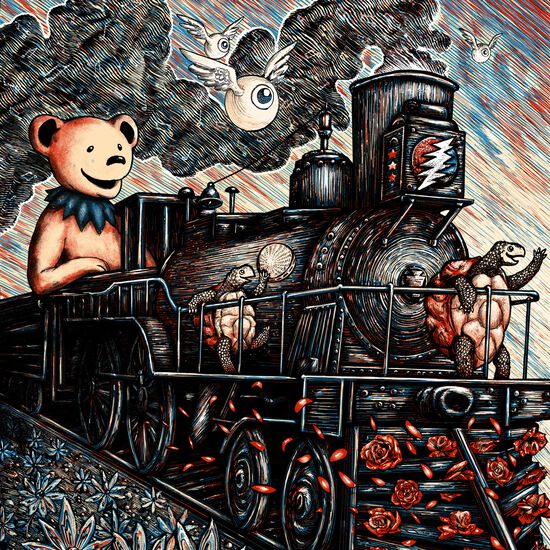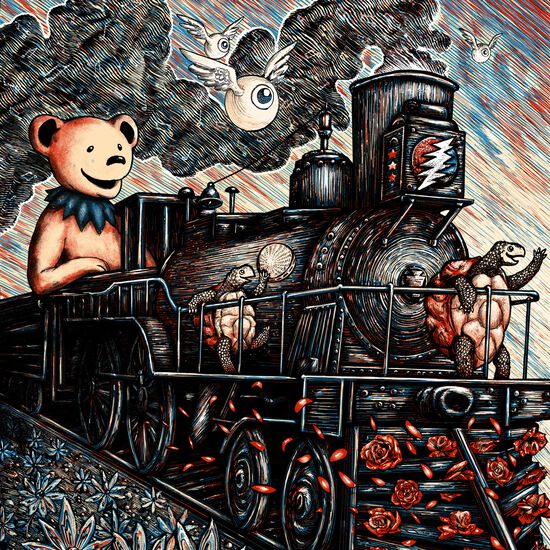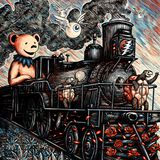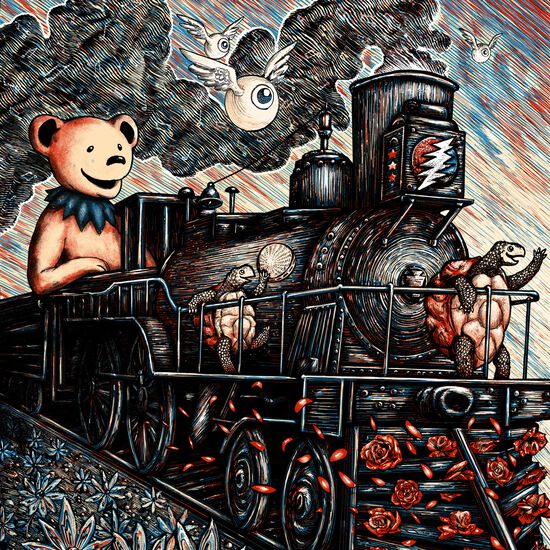 KeyBank Pavilion, Burgettstown, PA 6/15/17 (Live) Digital
Pre-order included
Availability:
Select Styles for Availability
There's a whole lotta history between the Grateful Dead and Pennsylvania. The Dead performed 101 shows in the Keystone State between 1968 and 1995, placing it third on the list of states played, behind only California and New York. And various offshoots of the GD have continued to visit frequently in the quarter century since. Keybank Pavilion, in a suburb of Pittsburgh, opened in the early 90s, just in time to host the Grateful Dead one time (albeit several corporate re-namings ago), and so was fully prepared to welcome back the distinguished alumni and newer recruits that comprise Dead & Company on a warm nearly-summer evening in June of 2017.
Heading into the second half of the tour, the band's momentum continues unabated with one of the most dependable of opening selections, "Feel Like A Stranger," Bob Weir and John Barlow's tale of romantic alienation set to a dance beat. John Mayer takes over for the beloved Pigpen standby "Easy Wind," which is followed by such first-set faves as "Cassidy," "West L.A. Fadeaway," "Row Jimmy, "Cumberland Blues" and a ferocious (and, all these years later, still all-too-timely) "Throwing Stones" to bring the opening stanza to a powerful close.
"Jack Straw" takes an unusual spot in the setlist as a second-set opener and, even more surprisingly, ends not with its customary harmonious major chord but with the gloriously dissonant and gnarly tonal cluster that signals the start of "Viola Lee Blues," the Dead's electrified reworking of one the earliest items from their jug band prehistory. "Viola" morphs into "He's Gone," followed by "The Wheel" (with John playfully paraphrasing the Maurice Williams and the Zodiacs classic "Stay (Just A Little Bit Longer)" in the song's "Won't you try just a little bit harder" refrain. A deceptively gentle reggae-flavored groove on the coda only makes the thunderous transition into "The Other One" that much more potent, and the ensuing "Drums>Space>Other One Pt. 2" serves to heat things up even more. The band slows the pace for a tender "Wharf Rat," only to turn it right back up for a hard-driving "Casey Jones" to cap the set, and the high spirits continue through the upbeat "Liberty" encore.