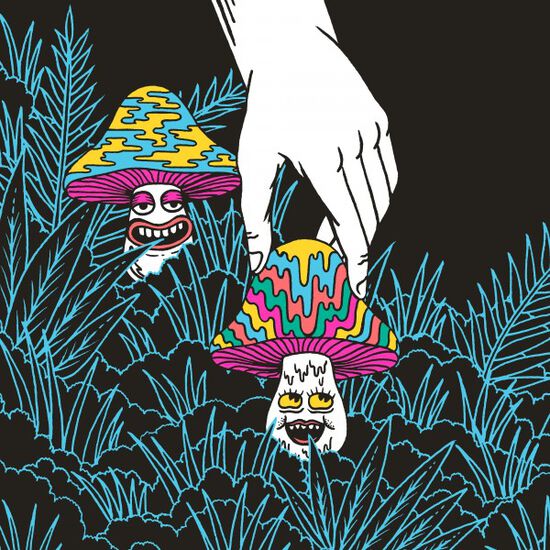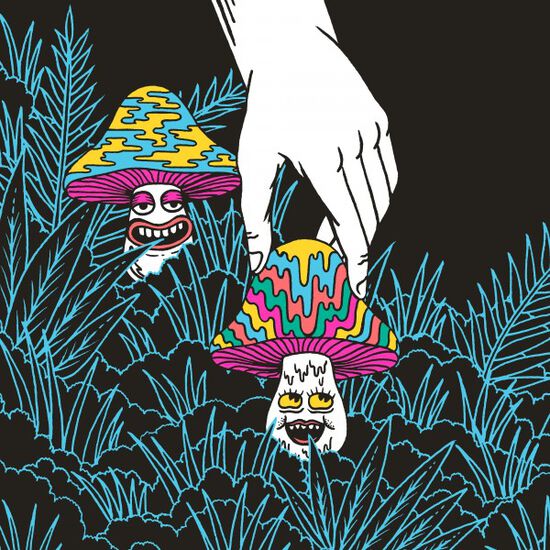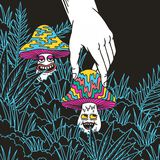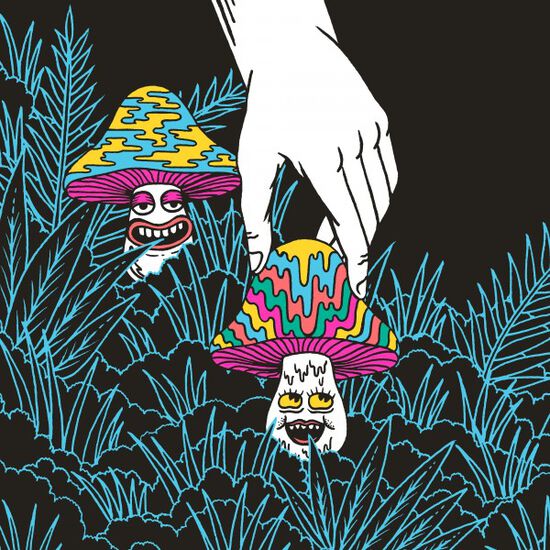 In And Out Of The Garden: Madison Square Garden '81, '82, '83 (Dead.net Exclusive)[Digital Download]
Pre-order included
Availability:
Select Styles for Availability
WHAT'S INSIDE:
Madison Square Garden 3/9/81
Madison Square Garden 3/10/81
Madison Square Garden 9/20/82
Madison Square Garden 9/21/82
Madison Square Garden 10/11/83
Madison Square Garden 10/12/83
Newly restored and speed-corrected audio by Plangent Processes
Mastered by Jeffrey Norman
Liners by award-winning music journalist David Fricke
Artwork by Dave Van Patten
ALAC 44k/16b
FLAC 192k/24b
"Welcome to the unique, enduring phenomenon of the Grateful Dead in New York City, a mutual devotion, forged in concert, that ran for nearly as long as the band itself—from June 1, 1967, a free show in Tompkins Square Park on the Lower East Side (ahead of the band's official, local bow at the Cafe Au Go Go), to the Dead's last Garden run, six nights in October 1994…the Dead's affinity for New York City…was instant and arguably their most profound with any city aside from San Francisco." - David Fricke
They got on the bus to the Port Autahority, rode in on the Long Island Railroad and the New Jersey Transit line. They traveled North, South, and West on the 1, 2, and 3 subway lines, their numbers growing as they descended upon Penn Station. Some rolled up in those iconic New York yellows. Some walked excitedly through the bright lights of Broadway and Times Square, meeting up with old friends on the way and picking up a few new ones too as they ascended The Garden's stairs. Maybe you were among them - lightly buzzed on the way in, fully aglow on the way home. New York City was in its prime and damn if the Grateful Dead wasn't going to rise up to meet it! If you were there, we call on you to join us as we recapture that MSG magic and if you weren't, we invite you along on the epic journey that is IN AND OUT OF THE GARDEN: MADISON SQUARE GARDEN '81 '82 '83.
This digital collection celebrates the band's rich history at "the world's most famous arena," introducing six previously unreleased shows recorded at MSG between 1981 and 1983. It offers a front-row seat to the Dead in the early 1980s, an overlooked and underestimated era of rebirth for the band. At the time of the recordings, the group featured Brent Mydland. Mydland's vocal power and colorful keyboard palette energized the band, invigorating older material like "The Wheel," "Truckin'" and "Eyes of The World." He also gave the band more musical flexibility, which encouraged them to dust off rarely aired treasures like "Dupree's Diamond Blues" and "Crazy Fingers."
IN AND OUT OF THE GARDEN touches on the three-year period after 1980's GO TO HEAVEN was released, a time when the Dead were constantly on the road, playing more than 200 dates. While they were in no rush to return to the studio during this time, they continued to write new music. In 1982 and '83, the band performed most of the songs that would appear on 1987's IN THE DARK. The new collection includes performances of four songs from that album – "Touch Of Grey," "Hell In A Bucket," "Throwing Stones," and "West L.A. Fadeaway" – plus the B-side, "My Brother Esau."
Due September 23rd, it features newly restored and speed-corrected audio by Plangent Processes, mastered by Jeffrey Norman.
Madison Square Garden (3/9/81)
"Feel Like A Stranger"
"Althea"
"C.C. Rider"
"Ramble On Rose">
"El Paso"
"Deep Elem Blues"
"Beat It On Down The Line"
"Bird Song"
"New Minglewood Blues"
"China Cat Sunflower">
"I Know You Rider">
"Samson And Delilah"
"Ship Of Fools"
"Estimated Prophet">
"Uncle John's Band">
Drums>
Space>
"The Other One">
"Stella Blue">
"Good Lovin'"
"U.S. Blues"
Madison Square Garden (3/10/81)
"Mississippi Half-Step Uptown Toodeloo">
"Franklin's Tower">
"Me And My Uncle"
"It Must Have Been The Roses">
"Little Red Rooster"
"Don't Ease Me In"
"Lazy Lightning">
"Supplication"
"Brown-Eyed Women">
"Looks Like Rain">
"Deal"
"Scarlet Begonias">
"Fire On The Mountain">
"Lost Sailor">
"Saint Of Circumstance">
Jam>
Drums
Space>
"The Wheel">
"China Doll">
"Truckin'">
"Sugar Magnolia"
"(I Can't Get No) Satisfaction">
"Brokedown Palace"
Madison Square Garden (9/20/82)
"Shakedown Street">
"New Minglewood Blues"
"Candyman">
"El Paso"
"Dupree's Diamond Blues"
"It's All Over Now"
"Never Trust A Woman"
"Row Jimmy"
"Throwing Stones">
"Keep Your Day Job"
"Scarlet Begonias">
"Fire On The Mountain"
"Man Smart (Woman Smarter)"
"Terrapin Station">
Drums>
Space>
Spanish Jam>
"Truckin'">
"The Other One">
"Stella Blue">
"Sugar Magnolia"
"Touch Of Grey"
Madison Square Garden (9/21/82)
"Playing In The Band">
"Crazy Fingers">
"Me And My Uncle">
"Big River"
"West L.A. Fadeaway"
"Beat It On Down The Line"
"Loser"
"Looks Like Rain"
"China Cat Sunflower">
"I Know You Rider"
"Touch Of Grey">
"Samson And Delilah"
"High Time"
"Estimated Prophet">
"He's Gone">
Drums>
Space>
"Throwing Stones">
"Not Fade Away">
"Black Peter">
"Good Lovin'"
"U.S. Blues"
Madison Square Garden (10/11/83)
"Wang Dang Doodle">
"Jack Straw"
"Loser"
"Me And My Uncle">
"Mexicali Blues"
"Bird Song"
"Hell In A Bucket">
"Keep Your Day Job"
"China Cat Sunflower">
"I Know You Rider"
"I Need A Miracle">
"Bertha">
Jam>
"China Doll">
Drums>
Space>
"St. Stephen">
"Throwing Stones">
"Touch Of Grey"
"Johnny B. Goode"
Madison Square Garden (10/12/83)
"Cold Rain And Snow"
"New Minglewood Blues"
"Ramble On Rose"
"My Brother Esau"
"It Must Have Been The Roses"
"Cassidy">
"Cumberland Blues"
"Looks Like Rain">
"Might As Well"
"Help On The Way">
"Slipknot!"
"Franklin's Tower"
"Man Smart (Woman Smarter)"
"He's Gone">
Drums>
Space>
"Truckin'">
"Black Peter">
"Not Fade Away"
"Revolution"