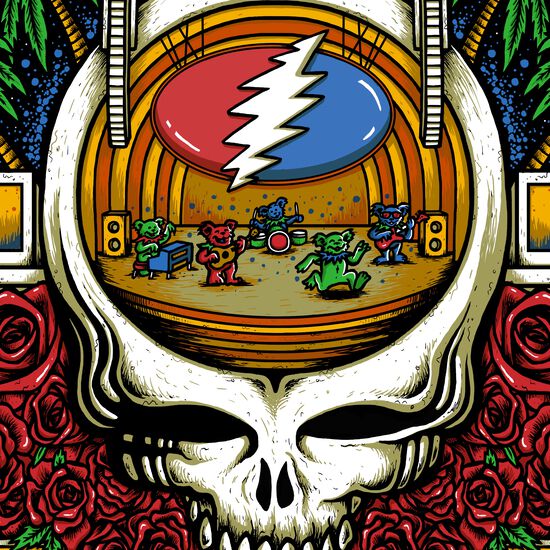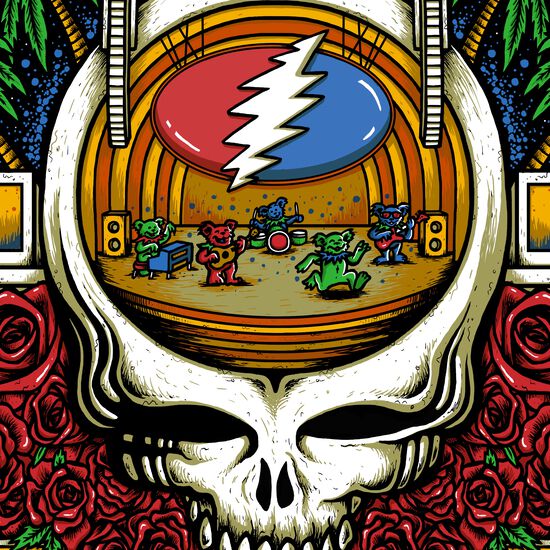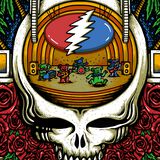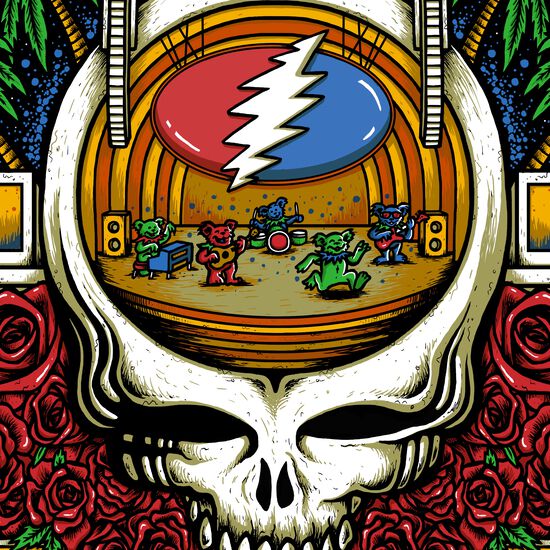 Hollywood Bowl, Los Angeles, CA 6/4/19 (Live) Digital
Pre-order included
Availability:
Select Styles for Availability
CAUTIONARY NOTE: You will probably notice, dear discerning listener, that this recording of Night Two at the Bowl fades in midway through the second verse of "Shakedown Street." Lest you think that our dedicated and diligent recording crew got stuck on the Hollywood Freeway on the way to the gig, there was a different reason for the abrupt beginning. As a special treat for the audience, Dead & Company were joined at the show's beginning by a tremendously talented assemblage – the Los Angeles High School Marching Band, who collaborated with our guys first on John Coltrane's "A Love Supreme" and then the transition into that "Shakedown" before the young visitors marched offstage, still playing. Alas, we were unable to clear the performance rights with the marching band, hence that fade-in at the moment their time onstage was done. Ah, well – we hope you'll agree that around two-thirds of a "Shakedown Street" is better than none, and there was plenty of fine music yet to come, all presented right here.
Having bade the youthful guests farewell, the band settles into a nicely multifaceted first half, with perennials like "Friend Of The Devil," "Alabama Getaway," "Ramble On Rose" and "Brown Eyed Women," then opening things up into more improv-friendly vehicles like "Cassidy" and the set-closing "Fire On The Mountain" (here delivered without its characteristic lead-in, "Scarlet Begonias").
The second set achieves full altitude early on with the sinuous reggae-infused "Estimated Prophet," a hard-driving "Truckin'" that eases into "He's Gone," the bluesy outro to which makes for a nice segue into "St. Stephen," and then a surprising pre-Drums placement for "Turn On Your Lovelight." The Rhythm Devils summon up the thunder next, then turn things over to our intrepid explorers of Space, who reintroduce the opening theme to "A Love Supreme" into their sequence before morphing delicately into the poignant "Standing On The Moon," then cranking up a spirited "U.S. Blues" to rock the set to a close. The "Brokedown Palace" encore provides a perfect conclusion to two beautiful nights under the Hollywood stars.
| | |
| --- | --- |
| Shakedown Street | 10:05 |
| Friend of the Devil | 7:04 |
| Alabama Getaway | 4:40 |
| Ramble on Rose | 10:22 |
| Brown-Eyed Women | 7:27 |
| Cassidy | 12:06 |
| Fire on the Mountain | 10:13 |
| Estimated Prophet | 15:26 |
| Truckin' | 10:25 |
| He's Gone | 10:14 |
| St. Stephen | 11:06 |
| Turn On Your Lovelight | 6:51 |
| Drums | 10:04 |
| Space | 5:44 |
| Standing On The Moon | 9:44 |
| U.S. Blues | 6:45 |
| Brokedown Palace | 13:06 |