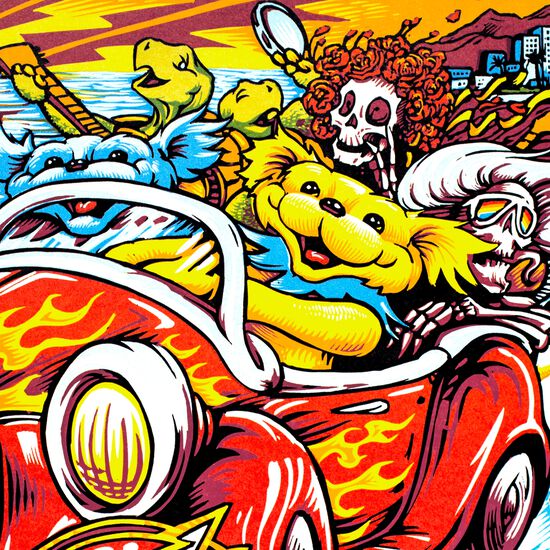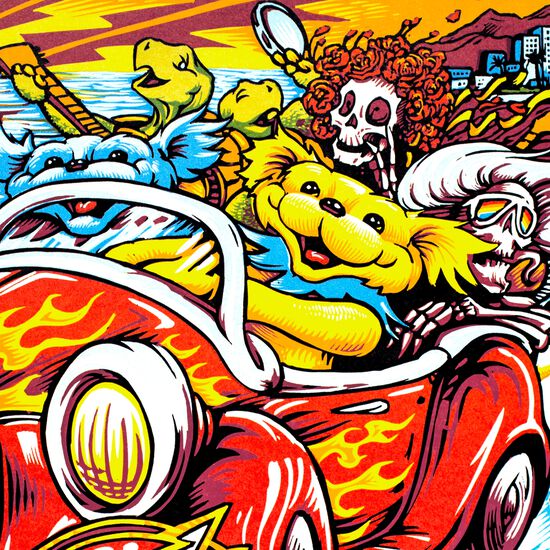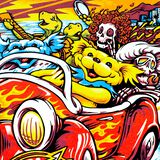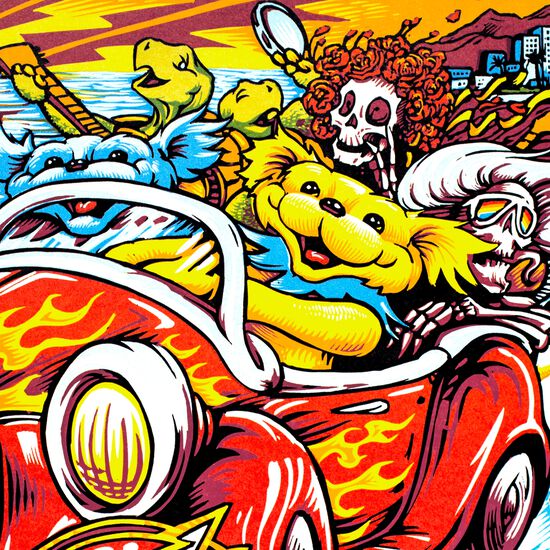 Hollywood Bowl, Los Angeles, CA 5/31/17 (Live) Digital
Pre-order included
Availability:
Select Styles for Availability
Ah, Hollywood! Land of dreams, where you can set aside your troubles and escape into a world of make-believe. Oh, wait… is that Hollywood or Dead & Company tour? Hey, either one works for us - and especially when Dead & Company play in Hollywood, as they did for two memorable nights just a few stops into their 2017 Summer Tour. Having opened the trek in fine style with shows in Las Vegas and Phoenix, the band continued to roll at the Bowl, kicking of the first night with "Shakedown Street," an apt choice for a couple of reasons – first, because the venue is just a short stroll from the gloriously sketchy environs of the local equivalent to Shakedown Street, Hollywood Boulevard; and second, because the 1978 Grateful Dead album that got its title from the song was produced by the late, great Lowell George, co-founder of one of the most beloved bands ever to come out of Los Angeles, Little Feat. That sets the stage for a fine first set including such highlights as Bob Weir and John Barlow's evocative "Black-Throated Wind," the jaunty "Ramble On Rose," a lively "Cumberland Blues" and, to finish the first half, Chuck Berry's classic tale of a cross-country trip to L.A., "The Promised Land."
The band picks up the travelogue theme in the second set with the Grateful Dead's autobiographical tale of life on the road, "Truckin'," which dovetails perfectly into "He's Gone," a powerful rendering of the "Help On The Way>Slipknot!>Franklin's Tour" trilogy and a dive into the "Drums>Space" sequence. A heartbreakingly lovely "Stella Blue" emerges from the deep unreal, followed by the joy of "Sugar Magnolia" to wrap up the set, followed by a sweet "Ripple" encore.
| | |
| --- | --- |
| Shakedown Street | 17:52 |
| Cold Rain and Snow | 9:20 |
| Black Throated Wind | 6:50 |
| Ramble on Rose | 9:42 |
| Cumberland Blues | 8:42 |
| Althea | 10:24 |
| Promised Land | 4:51 |
| Truckin' | 13:43 |
| He's Gone | 16:44 |
| Help on the Way | 4:42 |
| Slipknot! | 8:26 |
| Franklin's Tower | 10:54 |
| Drums | 7:27 |
| Space | 6:48 |
| Stella Blue | 10:59 |
| Sugar Magnolia | 10:47 |
| Ripple | 5:38 |