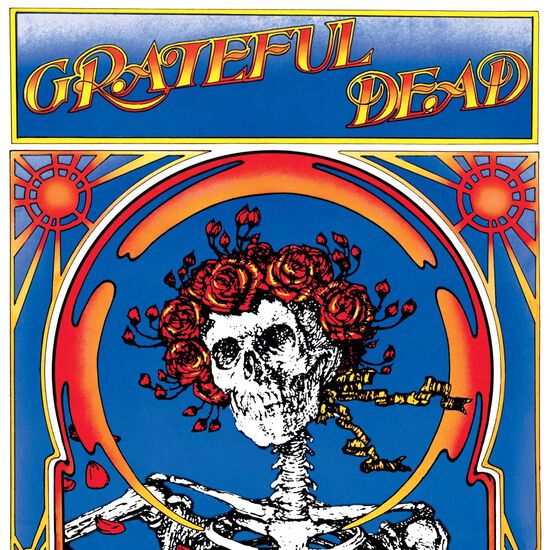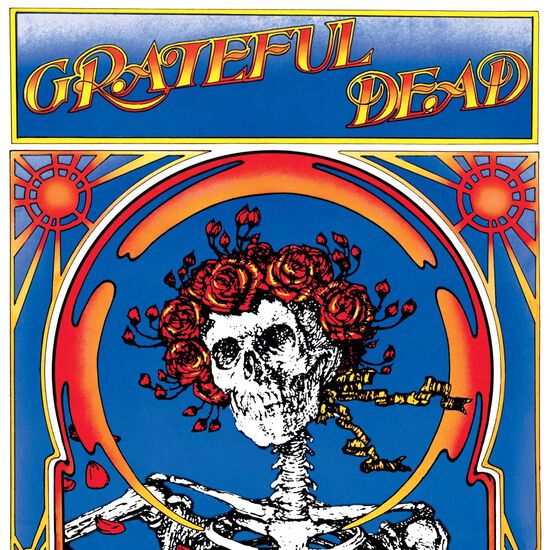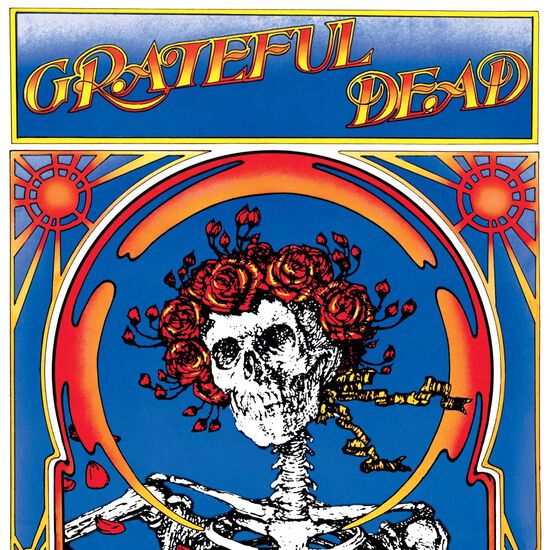 Grateful Dead (Skull & Roses) Remastered Digital
Pre-order included
Availability:
Select Styles for Availability
"For the Grateful Dead's second live album, released two years after its predecessor LIVE/DEAD, the band delivered an equally magnificent, but entirely different, Grateful Dead sound. Whereas LIVE/DEAD was a perfect sonic encapsulation of the band at the peak of their Primal Dead era, SKULL & ROSES captures the quintessential quintet, the original five piece band, playing some of their hardest hitting rock 'n' roll ('Johnny B. Goode,' 'Not Fade Away'), showing off their authentic Bakersfield bona fides ('Me & My Uncle,' 'Mama Tried,' 'Me & Bobby McGee'), and some originals that would be important parts of the Dead's live repertoire for the next 24 years ('Bertha,' 'Playing In The Band,' 'Wharf Rat'). Of course, the Dead were never defined by one specific 'sound' and amongst the aforementioned genres and styles the band brought to this album, they also delved deeply into their psychedelic, primal playbook with an entire side dedicated to their 1968 masterpiece 'The Other One.' This is one of the most deeply rich and satisfying tracks preserved on an official Grateful Dead album, up there with LIVE/DEAD's 'Dark Star' and EUROPE '72's 'Morning Dew.' SKULL & ROSES sounds as fresh today as the first time I heard it in 1985, and as fresh as it was upon its spectacularly well-received release in 1971." - David Lemieux

Not only did SKULL & ROSES serve up supremely fine tunes, it was also the one that scored the Grateful Dead their very first Gold record, introduced the world to the iconic skeleton babe Bertha, and asked the questions - Who are you? Where are you? How are you? - giving birth to the first official generation of Dead Heads.

DEAD FREAKS, old and new, get ready to reunite on June 25th with the release of GRATEFUL DEAD (SKULL & ROSES): EXPANDED EDITION. In celebration of the 50th anniversary, the 2CD set will feature the album's original 11 tracks, newly remastered from the stereo analog master tapes by Grammy® Award winning engineer David Glasser using Plangent Process Speed Correction. We're topping it off with more than an hour of previously unreleased live recordings taken from the much-requested July 2, 1971 performance at the Fillmore West, the band's final performance at the historic San Francisco venue. Standouts include the 17-minute Pigpen spectacular "Good Lovin'," an achingly beautiful take on Merle Haggard's "Sing Me Back Home," and a spell-binding version of "The Other One" that rivals the one captured on the original Side 2.

Looking for something more byte-sized? The GRATEFUL DEAD (SKULL & ROSES): EXPANDED EDITION and the original edition will also be available for HD digital download in FLAC and ALAC, exclusively at Dead.net, on release day. You can pre-order it now.
Release date: June 25th
FLAC 192/24
ALAC 44/16
"Side I
1. BERTHA (5:41)
2. MAMA TRIED (2:41)
3. BIG RAILROAD BLUES (3:33)
4. PLAYING IN THE BAND (4:39)
Side II
5. THE OTHER ONE (18:03)
Side III
6. ME & MY UNCLE (3:03)
7. BIG BOSS MAN (5:11)
8. ME & BOBBY McGEE (5:41)
9. JOHNNY B. GOODE (3:46)
Side IV
1. WHARF RAT (8:29)
2. NOT FADE AWAY/GOIN' DOWN THE ROAD FEELING BAD (9:10)"