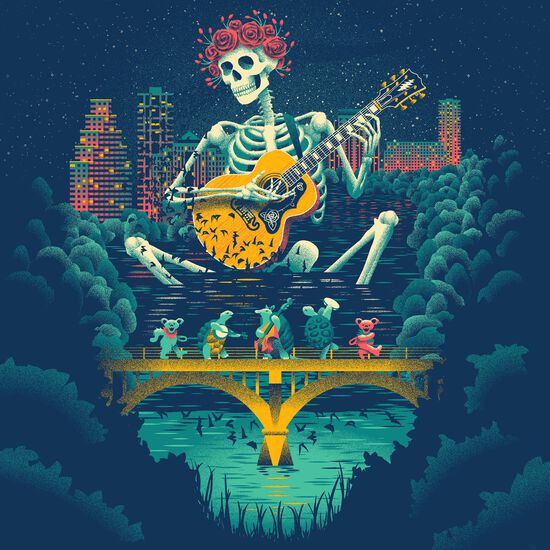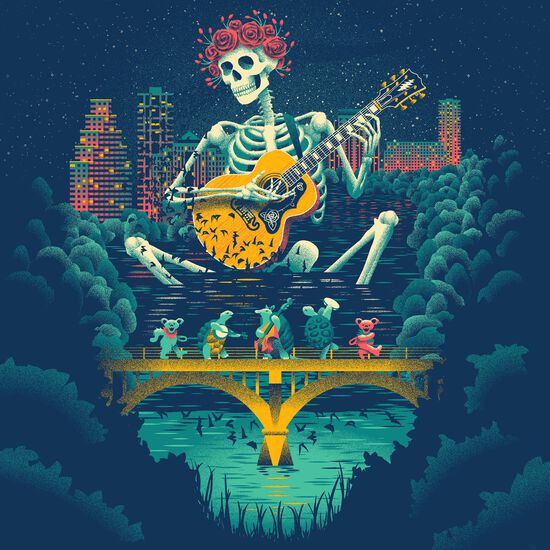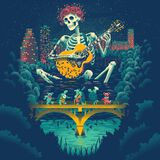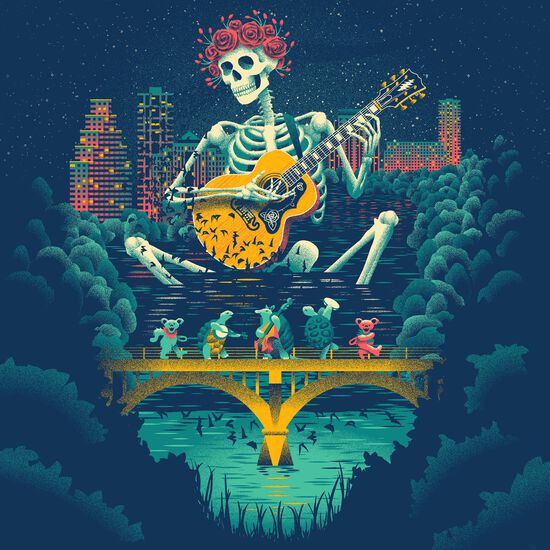 Frank Erwin Center, Austin, TX 12/02/17 (Live) Digital
Pre-order included
Availability:
Select Styles for Availability
"T for Texas / Yes, and it's T for Timbuktu" – When Dead & Company took to the stage at the Frank Erwin Center in Austin, TX on December 2, 2017, no one thought that the band was about to play its final show of the year. After all, there were three more dates on the tour itinerary, in New Orleans and Florida. It wasn't until a few days after the Austin show that unforeseen circumstances would force those scheduled gigs to be postponed until the following February. But if the tour finale was an inadvertent one, no one could have asked for or planned a better capstone to a great musical year, as the band delivered a performance that more than a few informed listeners have called the best of the Fall tour, the best of 2017, or perhaps even the single best show Dead & Company had yet played, period. The audio evidence makes a compelling case for any and all of those claims.
Austin is renowned as one of the great live music towns in the world, with a dizzying number of venues, from honky-tonks to concert halls to arenas, that regularly play host to both homegrown talent and visiting musical royalty, with a special emphasis on those specializing in a wide variety of American roots music – country, blues, R&B and much more. In other words, many of the genres that inspired the Grateful Dead in the creation of their own borderless musical universe. Those crucial influences are especially evident in the first set of Dead & Company's show in the Texas capital, from the opening "Jack Straw" through the magnificent "Sugaree" that closes the first half. In between, some of the highlights include "New Minglewood Blues" (a Noah Lewis tune dating back to the 1920s that was in the repertoire of one of the earliest groupings of future Grateful Dead members, Mother McCree's Uptown Jug Champions) and a direct nod to Texas tradition with "Next Time You See Me," a blues classic by the great Junior Parker, recorded in the Houston studios of Duke Records, a label owned by infamous music mogul Don Robey. Returning from the break, the band shifts gears completely, from the deeply rooted to the completely untethered, with a wild ride of a second set that achieves liftoff immediately with the ever-popular "China Cat Sunflower > I Know You Rider" coupling, then sets its course to the great unknown with "Dark Star," "The Other One" and way-out-there Drums and Space segments before gently reentering the Earth's atmosphere for a set-closing sequence of "Uncle John's Band," "St. Stephen" and "Morning Dew." A full-on encore of "One More Saturday Night" brings it all back home to the rock 'n' roll roots.
FRANK ERWIN CENTER, AUSTIN, TX - 12/02/17
Jack Straw
Cold Rain And Snow
New Minglewood Blues
Next Time You See Me
Ramble On Rose
If I Had The World To Give
Sugaree
China Cat Sunflower
I Know You Rider
Dark Star
The Other One
Drums
Space
Uncle John's Band
St. Stephen
Morning Dew
One More Saturday Night