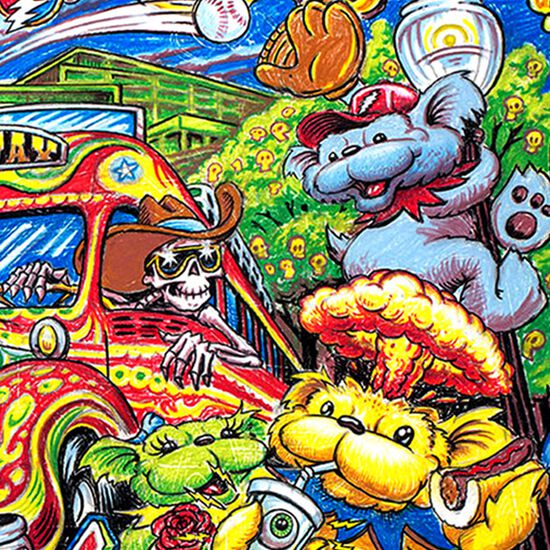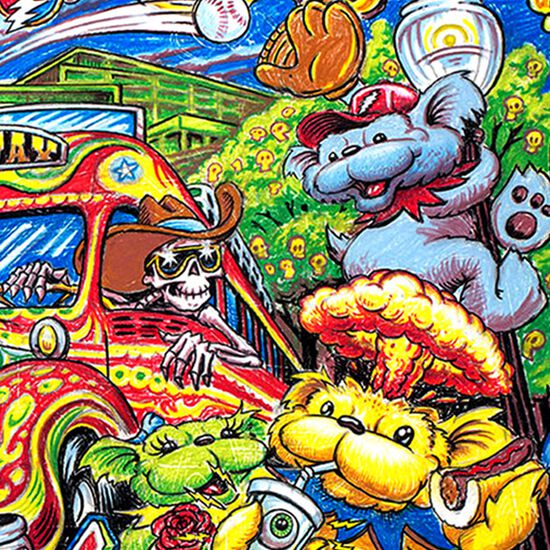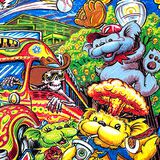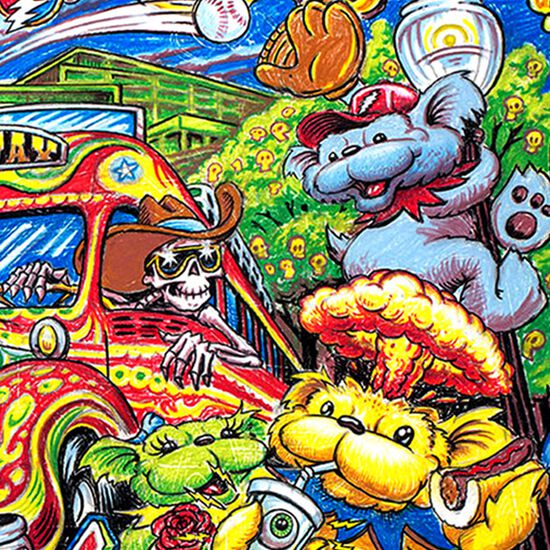 Fenway Park, Boston, MA 6/18/17 (Live) Digital
Pre-order included
Availability:
Select Styles for Availability
Happiness has been a more common commodity at Fenway Park since 2004, when the home team, the Boston Red Sox, rose above decades of thwarted dreams to win their first World Series since 1918 – the year that the team's owner traded young phenom George Herman "Babe" Ruth to the rival New York Yankees, beginning the infamous 86-year championship drought commonly known as "The Curse Of The Bambino." Since casting off the Curse, the Red Sox had added two more Series titles by the time Dead & Company made it to Fenway (and have since added another, in 2018). Not surprisingly, the ballpark would resonate with still more joy as the band took the stage for the finale of its two-night stand.
The old Sunday-go-to-meetin' standby "Samson & Delilah" makes for a properly sanctified opener to an intriguingly structured first set featuring such familiar early-in-the-show numbers as "Brown-Eyed Women," "Big River" and "Candyman," then starts to shape-shift in surprising ways – first, with a nicely extended version of "Let It Grow," followed by John Mayer and Bob Weir picking up their acoustic guitars for "Friend Of The Devil," and keeping them in use for the opening stanza of "Dark Star" and the set-ending "Ripple."
Set two starts with a gently swinging groove that takes its time coalescing into the unmistakable opening to "Truckin'." Another surprise awaits, as the ensuing jam takes a turn into "Fire On The Mountain" – featuring Oteil Burbridge's first time taking the lead vocal on the tune. The ecstatic audience reaction to that debut leads to more of the same as "Fire" spirals gently into the intro to "St. Stephen," which leads to a thunderous "Drums" segment followed by a fascinatingly twisted "Space," gradually returning us to a fully electric completion to that acoustic first-set "Dark Star," after which most of the band lays out and lets Jeff Chimenti shine brightly on a solo piano excursion that he gently steers into the gorgeous late-period Garcia-Hunter masterpiece "Days Between." The unbridled joy of Buddy Holly's "Not Fade Away" ends the set on a high note, and the encore of "Brokedown Palace" provides a perfect fare-thee-well to Fenway.
| | |
| --- | --- |
| Samson and Delilah | 8:04 |
| Brown-Eyed Women | 7:31 |
| Big River | 7:38 |
| Candyman | 8:47 |
| Let It Grow | 14:16 |
| Friend of the Devil | 6:31 |
| Dark Star | 7:19 |
| Ripple | 5:05 |
| Truckin' | 14:38 |
| Fire on the Mountain | 11:40 |
| St. Stephen | 13:45 |
| Drums | 8:35 |
| Space | 5:33 |
| Dark Star | 11:54 |
| Days Between | 13:39 |
| Not Fade Away | 9:37 |
| Brokedown Palace | 7:26 |