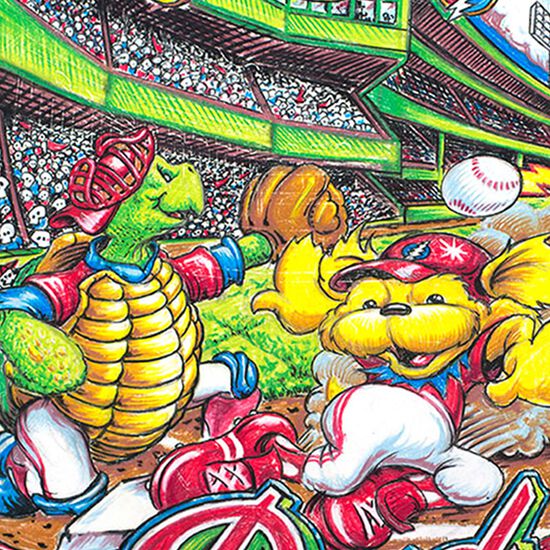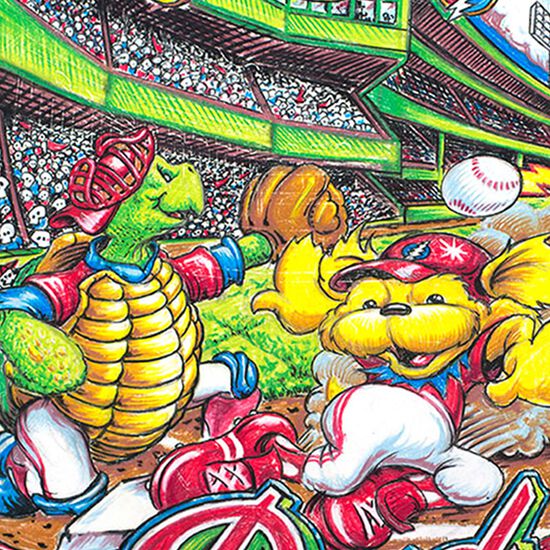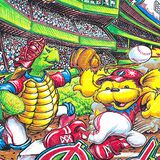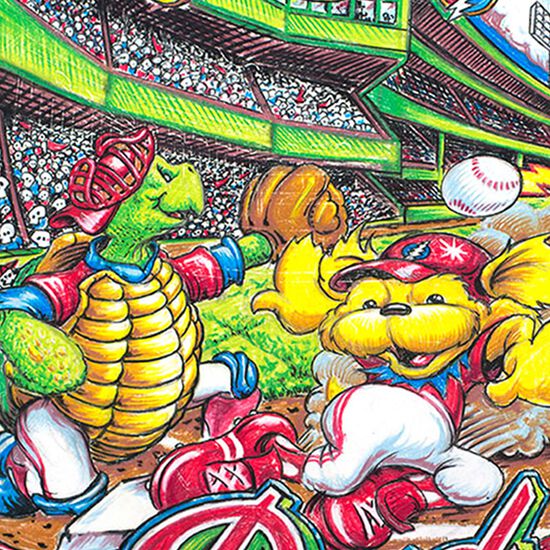 Fenway Park, Boston, MA 6/17/17 (Live) Digital
Pre-order included
Availability:
Select Styles for Availability
It's always a beautiful thing when two of our most cherished national pastimes converge, and converge they did on a June weekend in 2017, when Dead & Company's tour touched down for two shows at Boston's historic baseball shrine, Fenway Park. Opened in 1912, the home of the Red Sox is the oldest major league venue still in use, and many consider it to be arguably the best place on earth to watch a ballgame. Turns out it's also a pretty great spot to celebrate the continuing musical and social legacy of the Grateful Dead, as we'd learned the summer before when Dead & Company paid their first visit to the hallowed ground, making a return trip an absolute necessity. As you'll hear on the recordings of the 2017 shows, it was just as sweet the second time around.
The band gets right down to business at the first of the two shows with the self-evident truth of Bob Weir and John Barlow's "The Music Never Stopped" (update: still hasn't, as we near 45 years and counting since the song's debut), an ideal starting point for a first set heavy on old favorites ("Cold Rain and Snow," "Me and My Uncle," "Ramble On Rose" and a knockout version of "Sugaree") and finishing off with a relative rarity: just the fourth Dead & Co. performance of Phil Lesh and Peter Monk's "Passenger," which had a fairly brief residency in the Grateful Dead repertoire, from 1977 to 1981.
Marin County meets the Motor City to kick off Part Two with "Dancing In The Street," which transforms the Martha And The Vandellas smash from a classic two-minute hit single into a perfect vehicle for extended grooving. From there, the band takes things from the street to the stratosphere, the reliable launch vehicle being the ever-popular combination of "Help On The Way," "Slipknot" and – but hold on there – instead of the expected "Franklin's Tower," Bob Weir instead steers us to the burning shore of California for "Estimated Prophet," which in turn morphs into an ecstatic and unusual version of "Eyes Of The World" (unusual in that the song is presented in full before giving way to full-bodied "Drums" and "Space" sequences – the latter of which strongly hints at Miles Davis' "In A Silent Way" – and then returns for a reprise). The set is rounded out with a solid "I Need A Miracle," a lovely "Standing On The Moon" and – there it is – that "Franklin's Tower" that went missing about an hour earlier. A soulful encore of "Black Muddy River" is followed by a jumpin' "One More Saturday Night" that sends everyone out into the Boston night happy.
| | |
| --- | --- |
| The Music Never Stopped | 10:46 |
| Cold Rain and Snow | 9:54 |
| Me & My Uncle | 4:45 |
| Big Boss Man | 7:18 |
| Ramble on Rose | 9:05 |
| Sugaree | 15:28 |
| Passenger | 7:30 |
| Dancin' in the Streets | 13:38 |
| Help on the Way | 4:35 |
| Slipknot! | 7:58 |
| Estimated Prophet | 14:02 |
| Eyes of the World | 16:53 |
| Drums | 8:54 |
| Space | 5:13 |
| Eyes of the World | 3:02 |
| I Need A Miracle | 7:05 |
| Standing on the Moon | 9:53 |
| Franklin's Tower | 13:59 |
| Black Muddy River | 8:03 |
| One More Saturday Night | 5:50 |