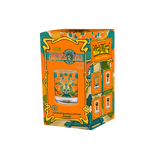 Dave's Picks Collectible Taster Glass
Availability:
Pre-Order, released on: 02/17/2023
The new and improved 2023 collectible Dave's Picks taster glass. This 3oz glass looks great on your shelf, as a votive or even a shot glass (depending on the day you've had). Complete in custom collectors box, this glass is a great addition to your already amazing Dave's Picks collection.
Hand wash recommended
3 oz