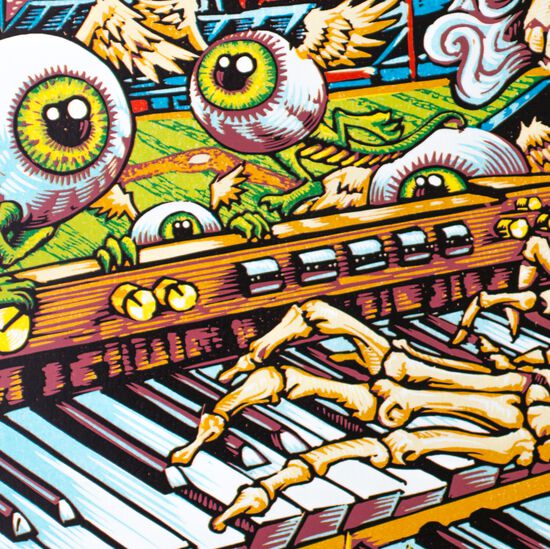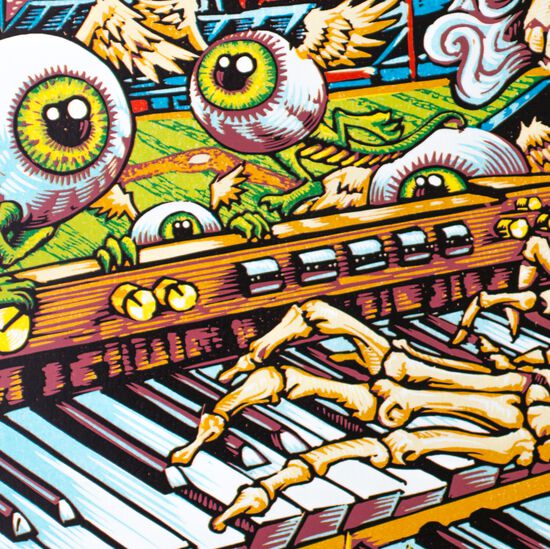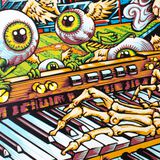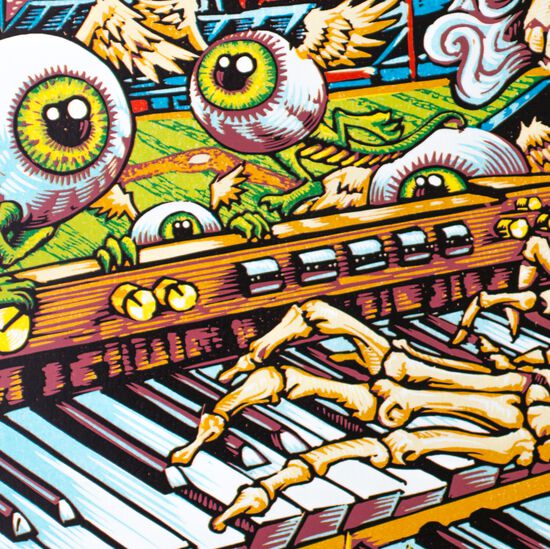 Citi Field, New York, NY 6/15/18 (Live) Digital
Pre-order included
Availability:
Select Styles for Availability
A few interesting facts about the great Borough of Queens:
It is by far the largest of New York City's five boroughs by area (108.53 square miles), and second only to Brooklyn in population (estimated as of 2017 at 2,358,582, meaning it's got more people in it than all but a small handful of entire U.S. cities). It is home to both of the city's two major airports (well, one major airport, and LaGuardia!). Perhaps an even more fascinating aspect to Queens: it is said to be to be the most culturally diverse county in the world. That's right – it is home to a greater variety of different nationalities, ethnicities, religions, etc., than any other location on the entire planet (and that means, for you foodies out there, an insanely dazzling range of delicious cuisines. Yum!).
Oh, and we mustn't forget one more absolutely essential thing about Queens that's been demonstrably true for the past several years: it's one hell of a great place to see a Dead & Company show! The band has come to the borough – specifically to Citi Field, the ballpark that's usually home to the beloved New York Mets - on every one of its Summer tours, playing a total of six shows since 2016. And as has always been the case, the combination of Grateful Dead music and the legendary enthusiasm and energy of New York audiences has made for some serious magic. The area immediately surrounding Citi Field has been known to host some potent magic of its own over the years. The ballpark, opened in 2009, was built immediately next door to the spot where once stood Shea Stadium, where the Mets won their two World Series championships (so far!). And more relevant to musical history, Shea was where the Beatles effectively invented the stadium rock concert with their legendary appearances there in 1965 and '66 (good news: the sound's a whole lot better at stadium shows now, and the music's less likely to get drowned out by screaming). There was also a bit of Grateful Dead history that took place in the immediate vicinity many years before Dead & Co. turned up. Immediately adjacent to Citi Field is a vast expanse of urban greenery called Flushing Meadow Park, on the grounds of which were held two New York World's Fairs, in 1939 and 1964-65. Some years after the latter, what had been the New York State Pavilion (still standing today, although unused and dilapidated for decades) had a brief second life as a rock music venue, at which the Grateful Dead played two extraordinary shows in July of 1969 (it was not long after the Dead generated all that local mojo that the "Miracle Mets" began the winning ways that led them to the National League championship and ultimately to one of the most stunning upsets in World Series history. Coincidence? We think NOT!).
All that accumulated magic, as you'll easily tell by the recorded evidence, was still very much in the air for the first of Dead & Company's two 2018 shows at Citi Field, on June 15th. The band gets things going with one of the quintessential New York City openers, "Shakedown Street" ("don't tell me this town ain't got no heart," indeed!). Other first-set highlights include a visit to John Mayer's blues comfort zone with the Elmore James classic (and old Pigpen standby with the Grateful Dead) "It Hurts Me Too," an especially soulful "Sugaree" and a funky combo of "The Music Never Stopped" and "Easy Answers" to take us to intermission.
The band makes its agenda for a highly exploratory second set clear by opening with a jam on the theme from the first movement ("Acknowledgment") of John Coltrane's jazz masterwork "A Love Supreme," which provides a perfect channel into one of the essential Grateful Dead improvisational vehicles, "The Other One" (for which Bob Weir has always credited Coltrane as a major influence). The set moves on seamlessly from there, from "Estimated Prophet" to "Althea" and then the almost symphonic "Terrapin Station," setting the table for Drums and Space, the latter containing some additional allusions to Coltrane before morphing back into "The Other One." That wild bus ride finds its destination in the exquisite melodic and lyrical landscape of Garcia and Hunter's elegiac "Days Between," and an especially raucous "U.S. Blues" brings the set to an upbeat close, followed by an energetic "Goin' Down The Road Feelin' Bad" encore that sends the crowd home feelin' nothing but good.