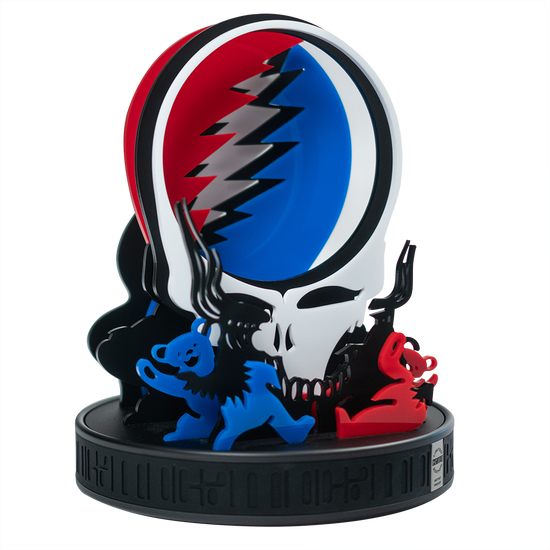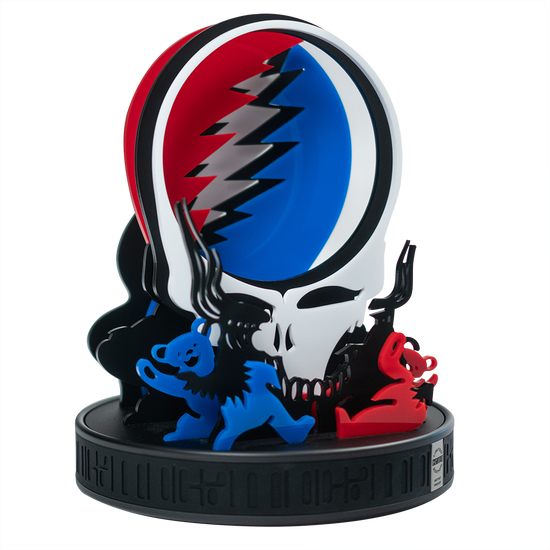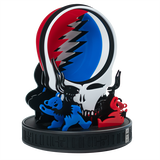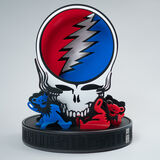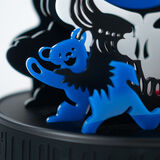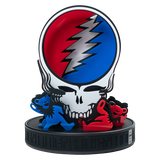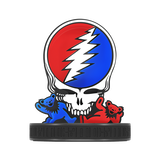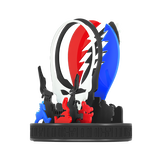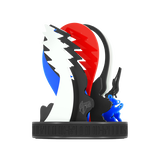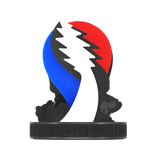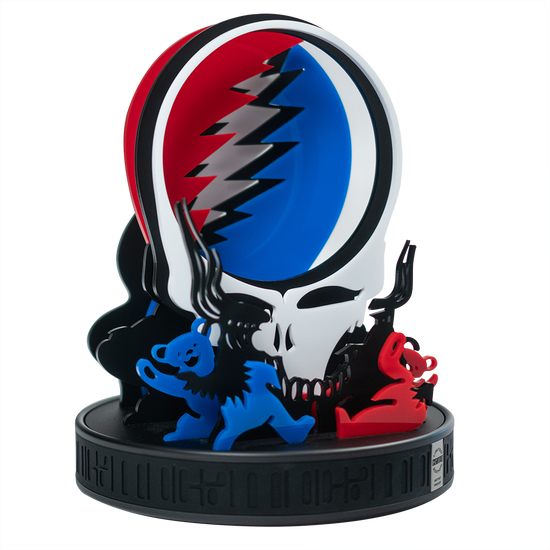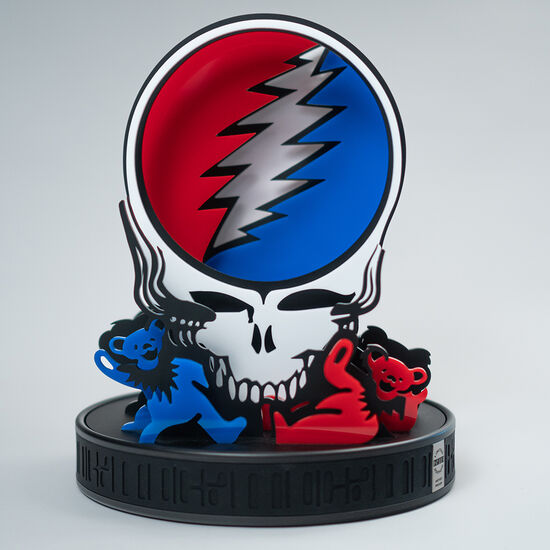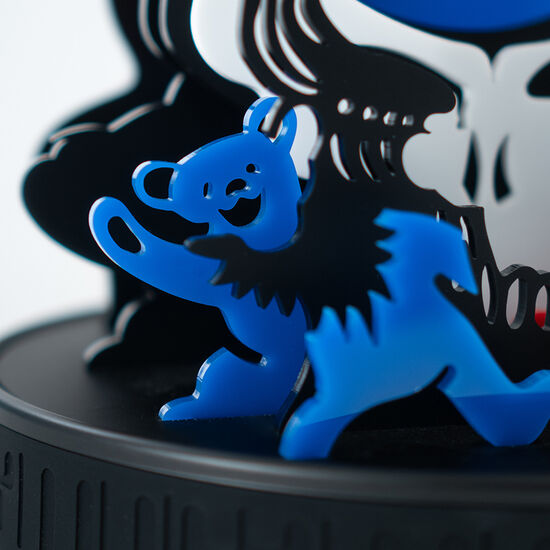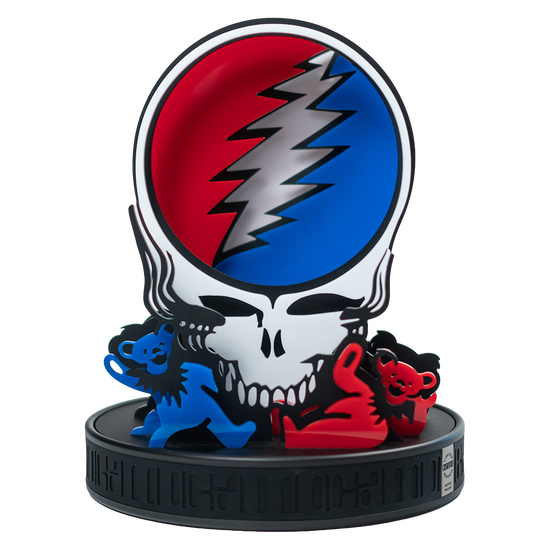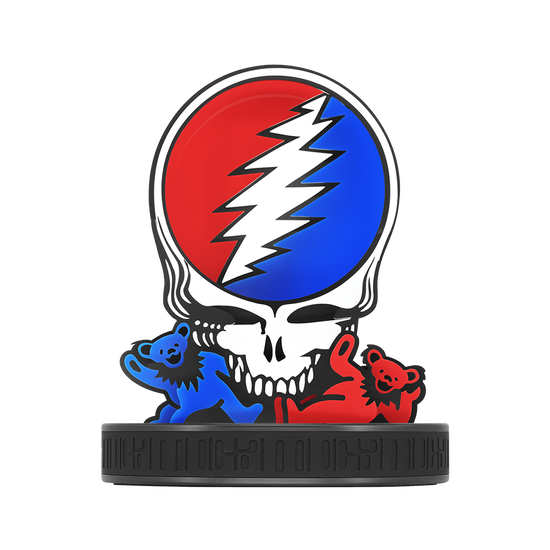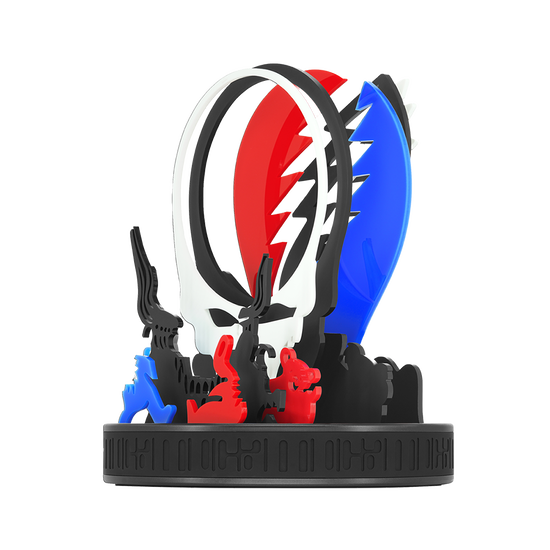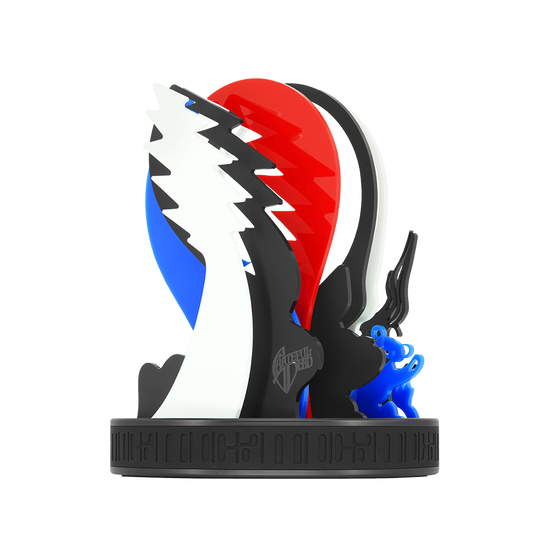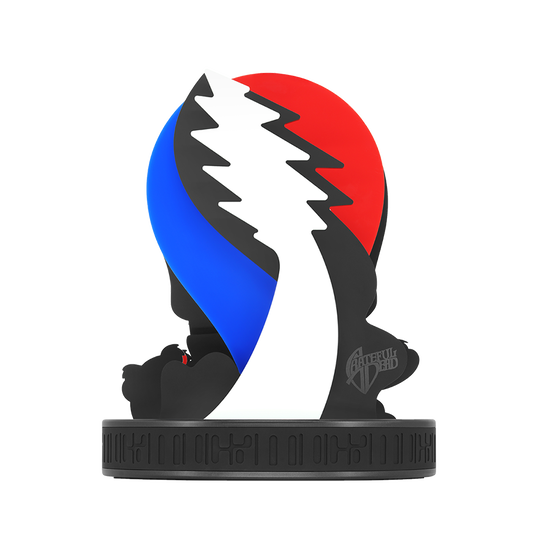 Camoworks Stealie Bears Collectible
The Grateful Dead took a long, strange trip from the summer of love to becoming a celebrated American institution. With their extensive touring, unprecedented improvisations, and heartfelt folk tunes, the Dead attracted a family-like community of true believers.
This is a CAMO 3DLA™ (three dimensional layered artform), an officially licensed collectible in which hand-drawn, laser-cut abstract shapes are precisely arranged to reveal a 3D representation of Stealie and the iconic Dancing Bears.

This piece features 12 pieces across 10 layers with choice matte black & white finishes.
DIMENSIONS
SCALE 1:1
10"L x 10"W x 12"H
WEIGHT
13 lbs
MEDIUM
ACRYLIC