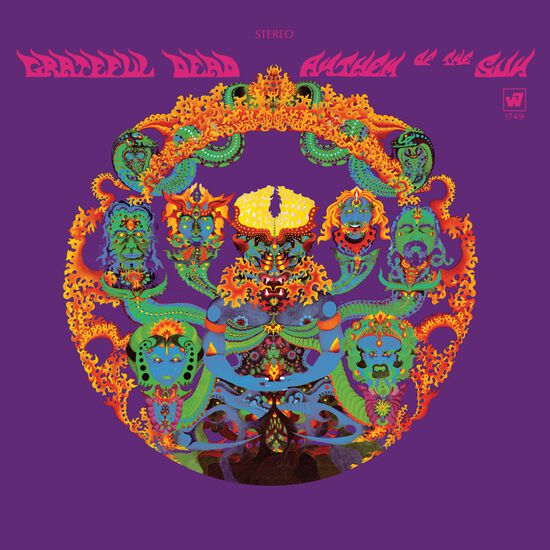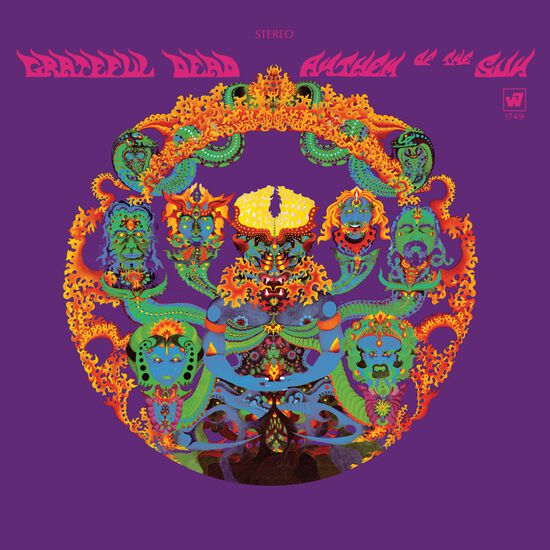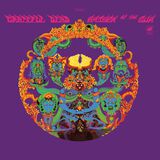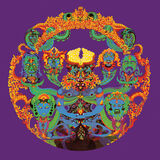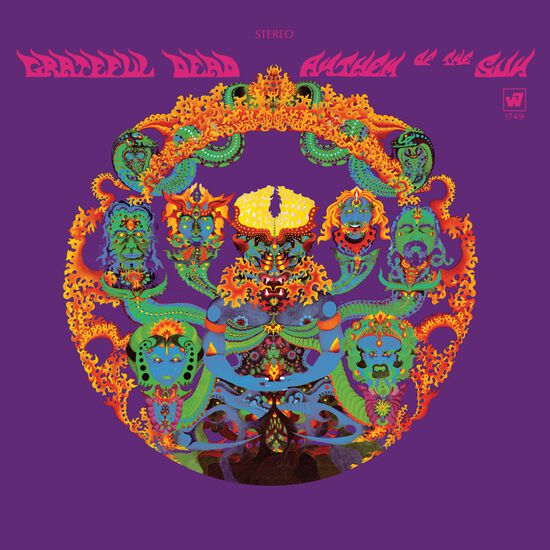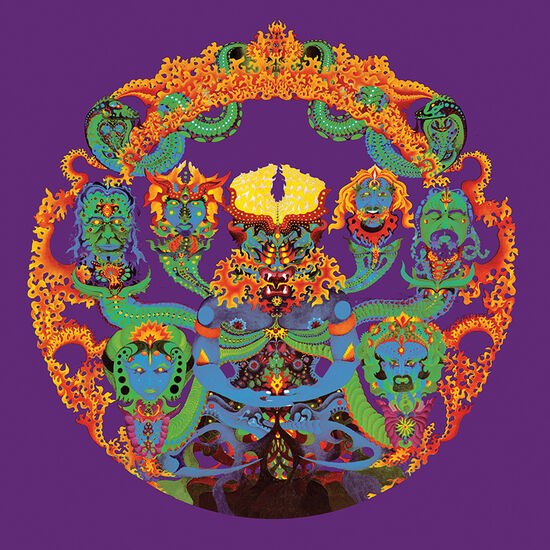 Anthem Of The Sun (50th Anniversary Deluxe Edition) Digital Download
Pre-order included
Availability:
Select Styles for Availability
"This is one of the most thrilling albums the Grateful Dead ever produced, mixing portions of live recordings from the first six months of Mickey's tenure with the band, along with studio experimentations that would hint at where the Dead would go when they started recording to 16-track tape the following year. The 1971 remix, produced in order to make the album more accessible to the newer fans who were brought on board with WORKINGMAN'S DEAD and AMERICAN BEAUTY, has been the most commonly heard version for the past 45+ years. However, having this side-by-side with the original 1968 mix demonstrates countless differences, with the original mix being more primal, psychedelic, and experimental. Add to this the first extant live recording featuring Mickey as a member of the Grateful Dead, and you have a very special release in every way." - David Lemieux
We're continuing our 50th anniversary reissue series with ANTHEM OF THE SUN: 50th ANNIVERSARY DELUXE EDITION, due July 13th. Released 50 years after its anniversary date, this two-disc deluxe version features a double dose of the original album - one fully remastered from the original 1968 mix and the other remastered from the more well-known 1971 mix - as well as a bonus disc of a previously unreleased complete live show recorded on October 22, 1967 at Winterland in San Francisco, CA. Newly remastered by Jeffrey Norman, this is the first known recording of the Grateful Dead with Mickey Hart, who joined the band in September 1967. The first run will come with a special lenticular of the cover.
Looking for something more byte-sized? For the first time ever, you can pre-order the high-def digital download of ANTHEM on Dead.net.
Do not stop on tracks, grab a copy while you can!
2-Disc Set
Release Date: July 13, 2018
Disc One
Original 1968 Mix
1. "That's It For The Other One"
I. "Cryptical Envelopment"
II. "Quadlibet For Tender Feet"
III. "The Faster We Go, The Rounder We Get"
IV. "We Leave The Castle"
2. "New Potato Caboose"
3. "Born Cross-Eyed"
4. "Alligator"
5. "Caution (Do Not Stop On Tracks)"
1971 Remix
6. "That's It For The Other One"
I. "Cryptical Envelopment"
II. "Quadlibet For Tender Feet"
III. "The Faster We Go, The Rounder We Get"
IV. "We Leave The Castle"
7. "New Potato Caboose"
8. "Born Cross-Eyed"
9. "Alligator"
10. "Caution (Do Not Stop On Tracks)"

Disc Two
Winterland, San Francisco, CA(10/22/67)
1. "Morning Dew"
2. "New Potato Caboose"
3. "It Hurts Me Too"
4. "Cold Rain And Snow"
5. "Turn On Your Love Light"
6. "Beat It On Down The Line"
7. "That's It For The Other One"
I. "Cryptical Envelopment"
II. "The Other One"
III. "Cryptical Envelopment"