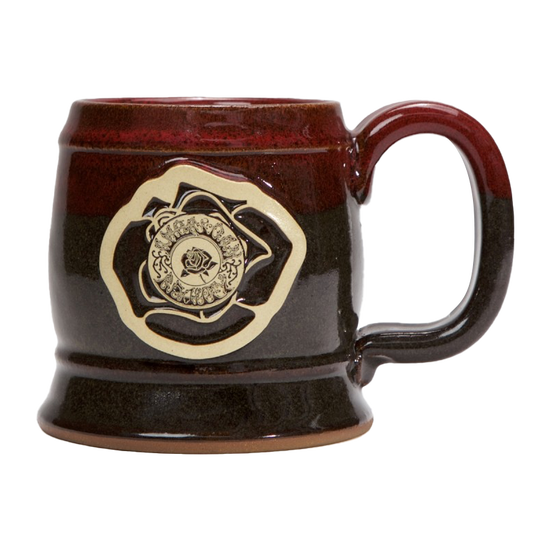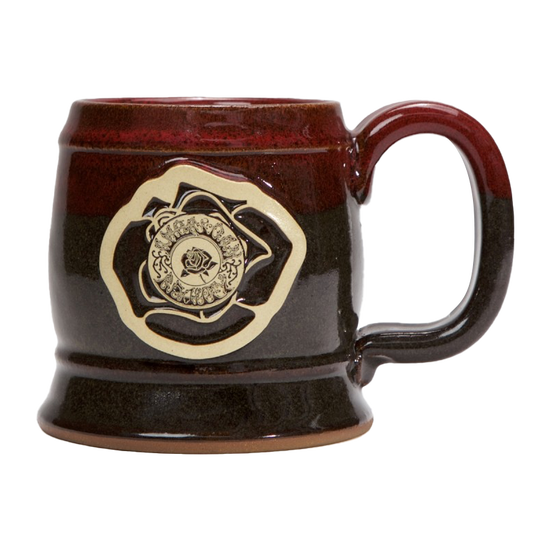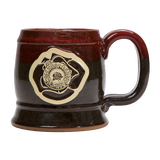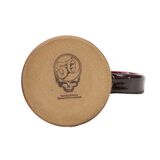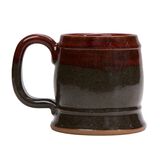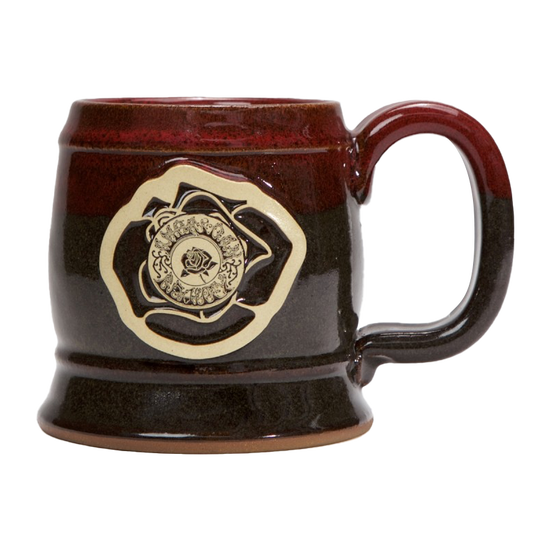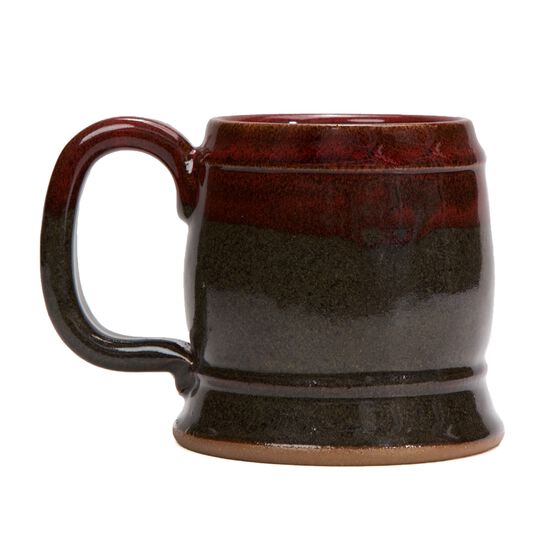 American Beauty Sunset Barrel Pottery Mug
Your favorite beverage will taste even better when you're enjoying it in a special stoneware mug. This limited edition 14 oz mug is handcrafted for one of a kind design. Mug features a heavy base and a wide stout shape throughout the body. Cherry Cola two-tone glaze has a rich dark brown speckled body with a rich red speckled coat that runs over the rim. Custom unglazed raised clay medallion with etched out glaze filled American Beauty Rose design and custom bottom 50th SYF stamp.
A slight color and size variation may occur as this showcases the distinctive hand thrown properties that make this mug one of a kind.
This product is handcrafted, Made in USA
Custom 50th SYF bottom stamp
Size: 14 oz
Dimensions: 3.75" tall with 3" diam
Color: Cherry Cola
100% lead-free and non-toxic
Food, oven, microwave and dishwasher safe.
Ceramic mugs are fragile and should be handled with care.
Color in picture may vary slightly from actual product.
Dead.net exclusive, limited edition, not numbered