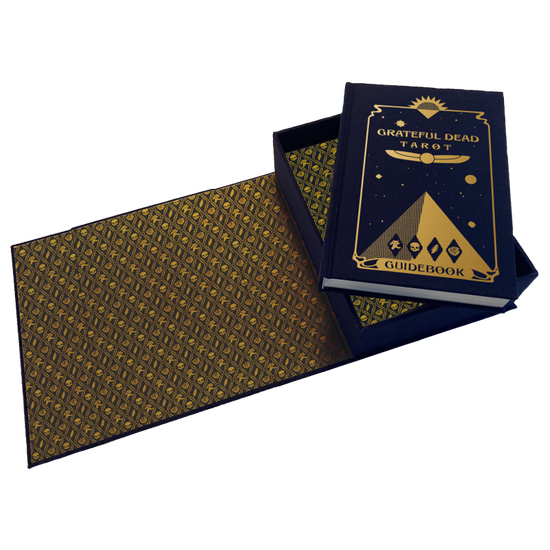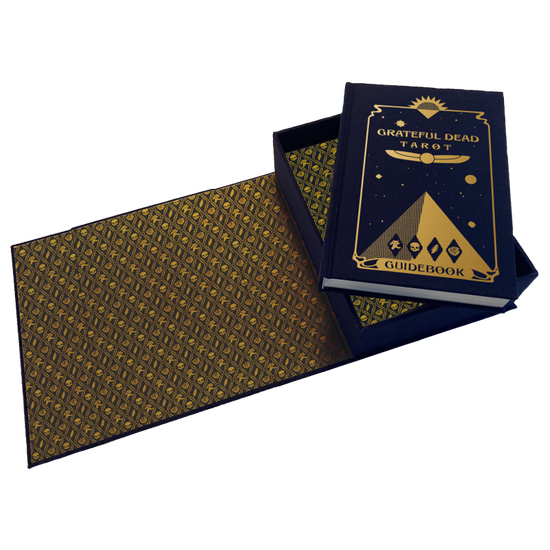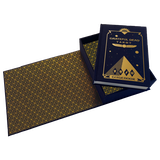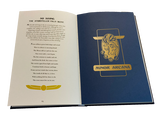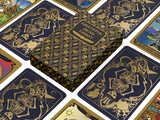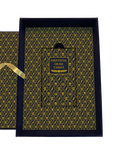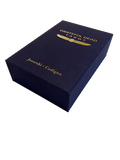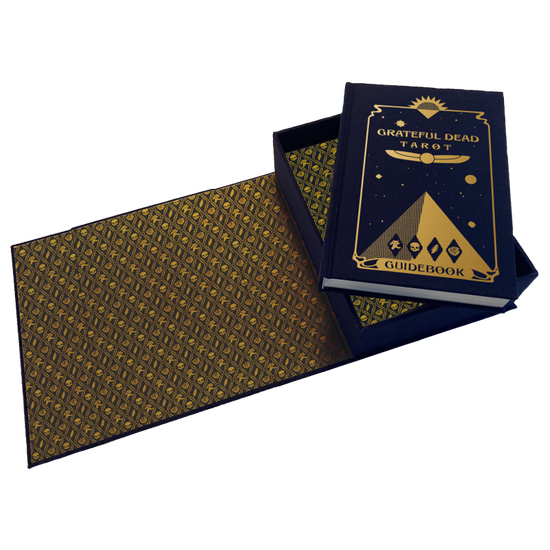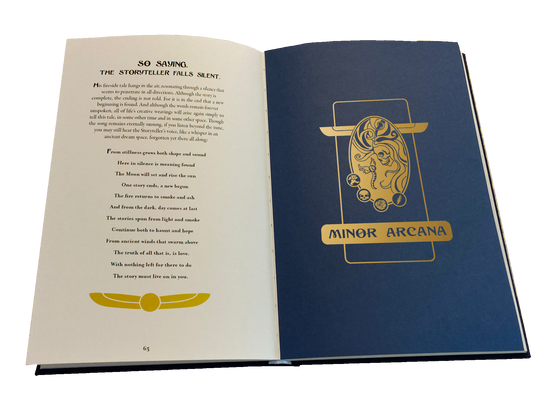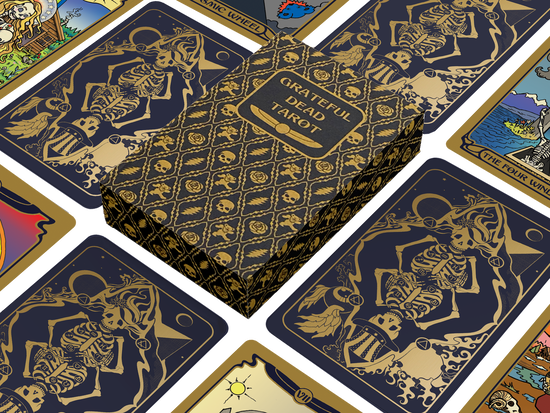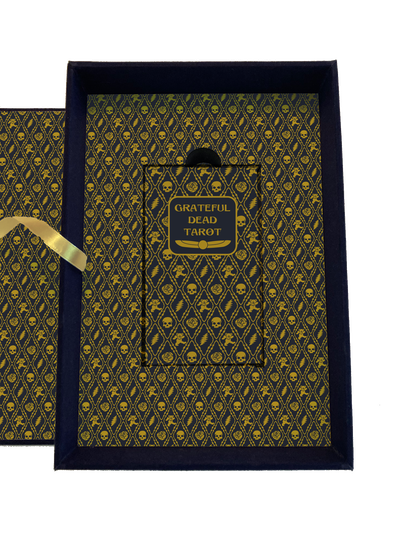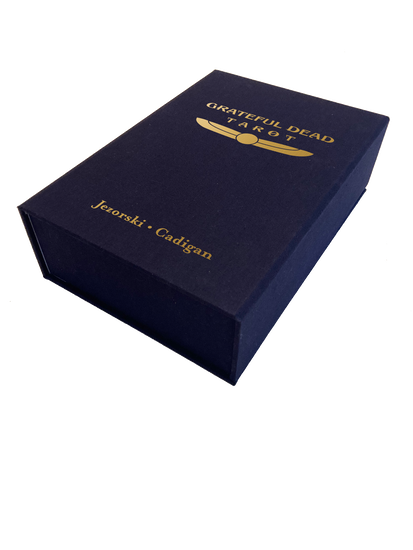 Perchance Tarot Deck (First Edition)
A 78 card tarot deck plus a 250 page guidebook enclosed in a keepsake box.
This unique tarot deck and book set marry the esoteric knowledge and symbolism of the original tarot cards with the archetypes and mythologies of Grateful Dead. Each card is an original hand-drawn illustration by long time fan and artist, Erin Cadigan, printed in full color plus gold metallic ink. The guidebook is a loving written tome full of wisdom from author and astrologer, Elizabeth Jezorski. Don't worry if you've never read tarot, this set will see you through!
Box set contains:
One 78 card, full color, gold inked edition of "Grateful Dead Tarot" deck, printed with metallic gold ink (not gold foil) by one of the top card manufacturers in the world
One hardcover copy of "Grateful Dead Tarot Guidebook" bound in Buckram weave cloth with gold foil printing. The book is fully illustrated, printed in black and metallic gold with three special chapter header pages with gold foil illustrations.
Keepsake clamshell box has a magnetic closure, lined in a custom repeat print and features gold foil printing on the exterior
FIRST EDITION set marked clearly in the liner notes of guide book, 4000 printed
800 available on Dead(dot)net