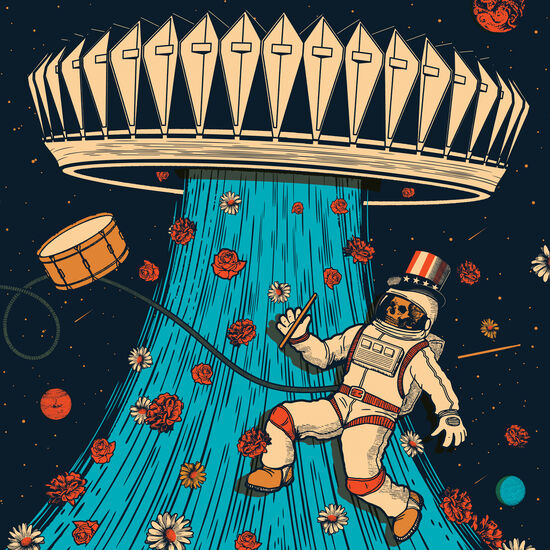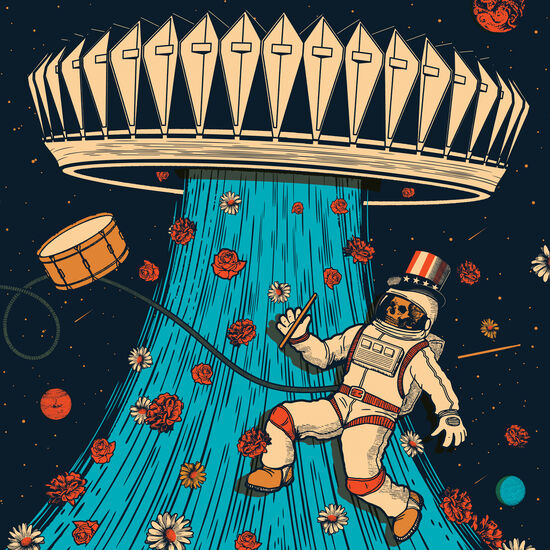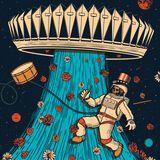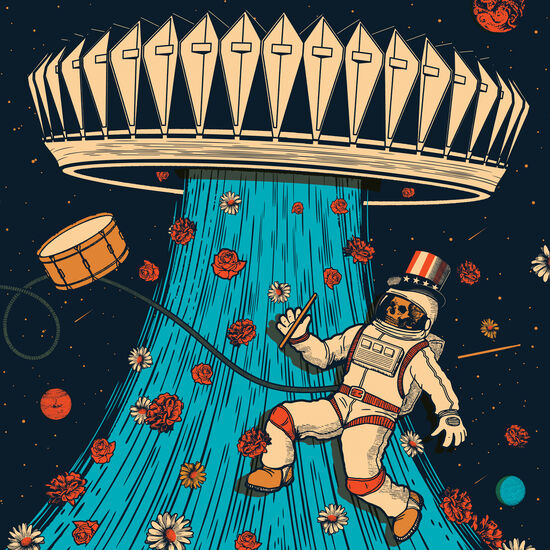 Hampton Coliseum, Hampton, VA, 11/9/19 FLAC
To kick off the final night of the 2019 Fall Fun Run, Dead & Company delivered a first set made up entirely of songs from records released during one of the most creatively fertile periods in the history of the Grateful Dead (or of any band, for that matter) – the remarkable run between 1970 and 1972 that saw the release of two of the Dead's greatest studio albums, two equally cherished live sets and the solo debuts of both Jerry Garcia and Bob Weir. Starting with the Dead's classic account of life on the road, ""Truckin',"" the first half also features fine versions of such early 70s standbys as ""He's Gone,"" ""Tennessee Jed,"" ""Friend of the Devil"" and ""Bird Song"" before ending with Bobby's surefire roof-raiser, ""One More Saturday Night.""
Set Two begins with a song that had modest origins in that same time frame but would quickly develop into one of the Dead's greatest jumping-off points for extended improvisation, ""Playing In The Band."" From there the band moves a bit deeper into the 70s in terms of song choices, with ""Franklin's Tower"" and ""Scarlet Begonias,"" and then ""Fire On The Mountain,"" which can be said to fit several points on the Dead timeline, having first been written and recorded for a never-released Mickey Hart solo project in the early 70s, then reemerged in a very different form later in the decade. The Rhythm Devils – including Oteil Burbridge, who had been inducted into that very select group just days earlier in an onstage ceremony at Madison Square Garden – take over next with an impeccably out-there excursion, blending high-tech and low – everything from digital loops to sonically altered antique taxi horns. The drone of Mickey's beloved Beam provides a passage to a Space segment that sets up the band's second dive into the standard jazz repertoire in as many nights, with Miles Davis's ""Milestones."" From there, the band brings it all back home, digging again into that revered early '70s repertoire with ""Uncle John's Band,"" the reprise of the set-opening ""Playing In The Band,"" the mournful ""Black Peter"" and then an ecstatic ""Sugar Magnolia,"" taking the Mothership into full orbit. Our intrepid sonic astronauts safely return the spacecraft to earth for a gentle encore of ""Ripple.""