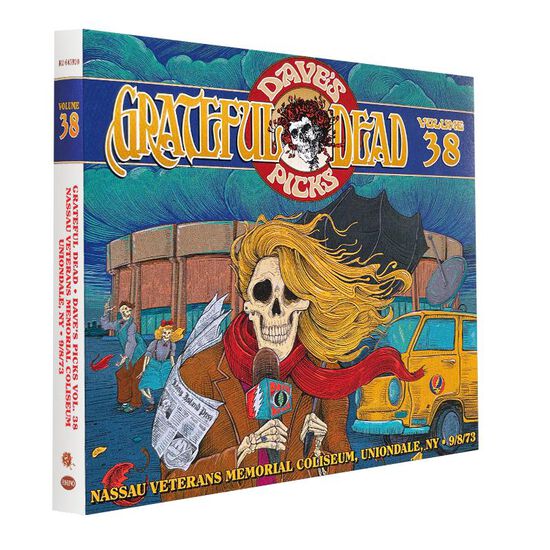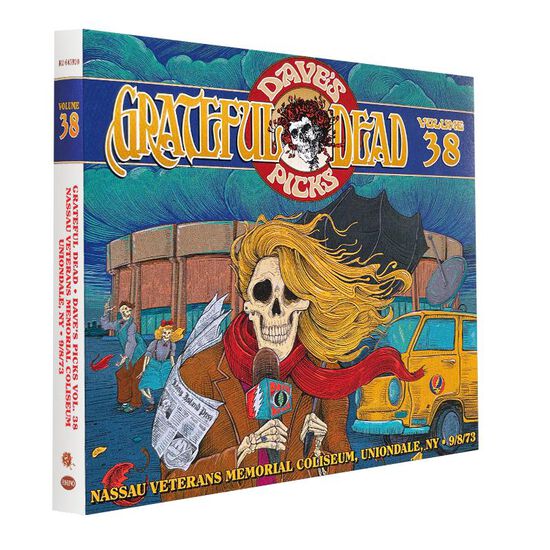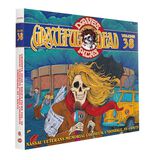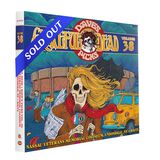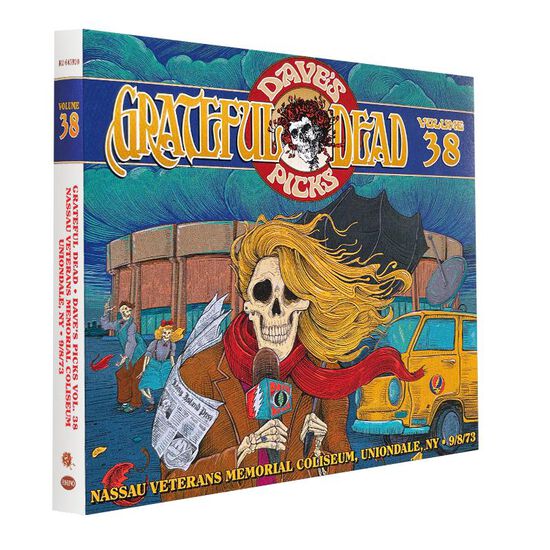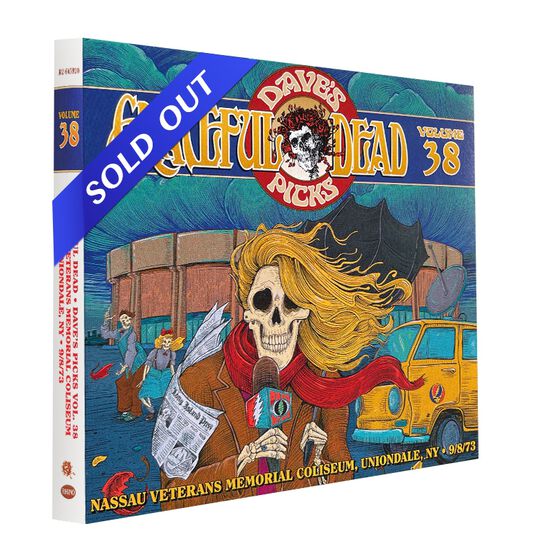 Daves Picks Vol. 38: Nassau Coliseum, Uniondale, NY 9/8/73
Availability:
This item is currently not available
"When it came to 1973 Dead, I was always drawn to the big second-set jams, 'Dark Star' or 'The Other One,' and all of the places those songs could go that year. One week during my initial stint with the Dead, Dick was spending a lot of time listening to 9/8/73, and he could not stop raving about it. He was very intent on pointing out that despite the absence of the 'Big Two' from 1973, every song, every solo, every moment was out-of-this-world excellent. He played me the first set, giving a play-by-play of each song and what made it special. In those listening sessions, Dick taught me a lot about how to listen critically and objectively. Of course, the subjective self always creeps in, those moments when you whoop and holler at how good a performance is, but that objective listening is critical. After many days of listening, Dick moved to other eras, as was his wont, since he carried the responsibility of selecting the best Dead shows from all eras to represent the Dead's recorded legacy. But he made it clear and inarguable that he felt 9/8/73 was one of the best-played shows from one of the Dead's best years." - David Lemieux
Despite the gloriously blustering artwork above, the forecast for DAVE'S PICKS VOLUME 38: NASSAU VETERANS MEMORIAL COLISEUM, UNIONDALE, NY, 9/8/73 is blazing hot! With a double endorsement from archivists Dick Latvala and David Lemieux, you know it's a MUST HAVE. This one's got inspired playing from start to finish, with soon-to-be-minted Wake Of The Flood classics, a first-ever "Weather Report Suite," Keith polishing his chops on "Let Me Sing Your Blues Away," Jerry tapping into era-defining sound with his Wolf guitar, and we'd be remiss if we didn't mention Bob's exquisite playing too.
Among our 2021 Dave's Picks subscribers? The subscribers-only bonus disc featuring nearly an hour and a half from 9/7/73 is coming your way too. (P.S. there's 35 minutes of 9/7/73 on Dave's Picks Vol. 38, to boot)
Limited to 25,000 numbered copies, DAVE'S PICKS VOLUME 38: NASSAU VETERANS MEMORIAL COLISEUM, UNIONDALE, NY, 9/8/73 was recorded by Kidd Candelaro and has been mastered to HDCD specs by Jeffrey Norman.
Free Grateful Dead wrapping paper with each purchase over $100.
---
This item is very limited in stock, returns or exchanges will not be accepted. If your product arrives damaged please reach out to customer service with an image of the damage.
3CD
Mastered to HDCD Specs by Jeffrey Norman
Limited to 25,000
Released on April 30th, 2021
Disc 1
1. Bertha [6:21]
2. Me And My Uncle [3:16]
3. Sugaree [8:03]
4. Beat It On Down The Line [3:39]
5. Tennessee Jed [8:09]
6. Looks Like Rain [8:15]
7. Brown-Eyed Women [5:49]
8. Jack Straw [5:27]
9. Row Jimmy [9:51]
10. Weather Report Suite [15:00]
Prelude [1:19]
Part I [4:39]
Part II (Let It Grow) [9:02]
Disc 2
1. Eyes Of The World [15:23]
2. China Doll [6:28]
3. Greatest Story Ever Told [5:13]
4. Ramble On Rose [6:57]
5. Big River [5:02]
6. Let Me Sing Your Blues Away [4:10]
7. China Cat Sunflower [8:23]
8. I Know You Rider [6:19]
9. El Paso [4:51]
Nassau Veterans Memorial Coliseum, Uniondale, NY (9/7/73)
10. Bird Song [13:27]
Disc 3
1. He's Gone [14:55]
2. Truckin' [11:46]
3. Not Fade Away [9:03]
4. Goin' Down The Road Feeling Bad [7:55]
5. Not Fade Away [4:17]
6. Stella Blue [7:56]
7. One More Saturday Night [5:06]
Nassau Veterans Memorial Coliseum, Uniondale, NY (9/7/73)
8. Playing In The Band [18:16]