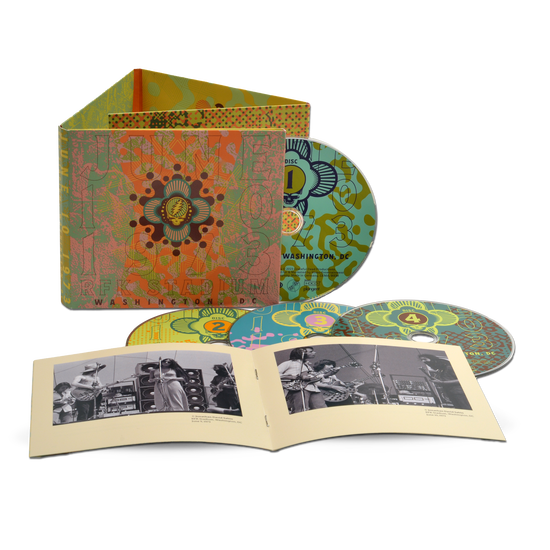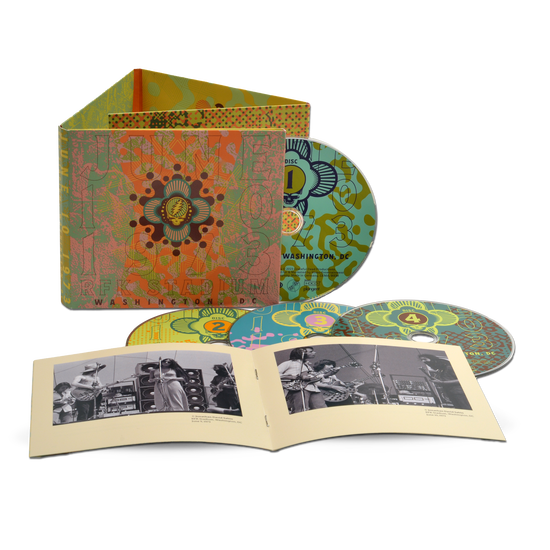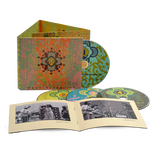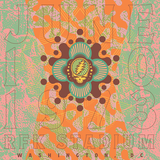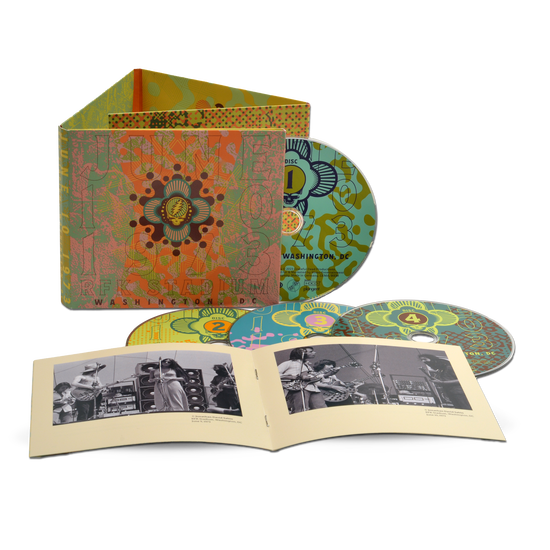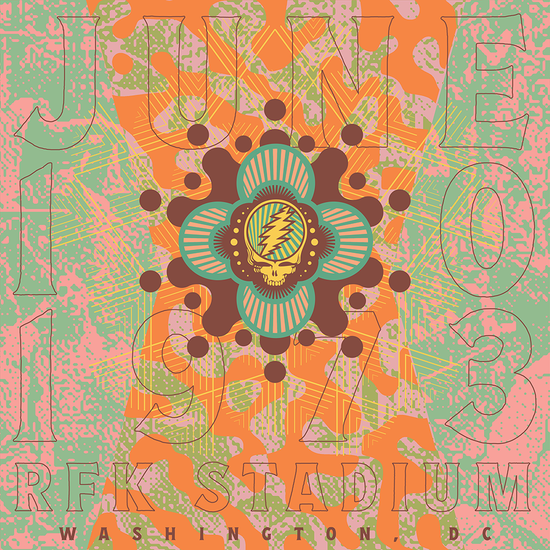 RFK Stadium, Washington, D.C. 6/10/73 [4 CD]
Availability:
This item is currently not available
Free Grateful Dead wrapping paper with each purchase over $100.
---
Widely considered one of the Grateful Dead's seminal performances, and certainly one of the very best of the universally acclaimed 1973 performing year, 6/10/73 is as synonymous with great Grateful Dead concerts as are 2/13/70, 8/27/72, and 5/8/77. There are few shows that deliver the goods to the extent of this concert, with its statement-opener of "Morning Dew," through lengthy workouts on "Bird Song," "Playing In The Band," "Here Comes Sunshine," "Eyes Of The World," and an other-worldly "Dark Star." Add to this a nearly hour-long encore/third set featuring members of the Allman Brothers Band (with whom the Dead shared the bill at RFK in 1973), and you have not only one of the most unique shows in Grateful Dead history, but also one of the most exciting, inspired and powerful performances of the Dead's entire career. We're serving up the complete previously unreleased performance, with Plangent Processes tape restoration and speed correction, and mastering by Jeffrey Norman.
Morning Dew
Beat It On Down The Line
Ramble On Rose
Jack Straw
Wave That Flag
Looks Like Rain
Box Of Rain
They Love Each Other
The Race Is On
Row Jimmy
El Paso
Bird Song
Playing In The Band
Eyes Of The World>
Stella Blue
Big River
Here Comes Sunshine
Around And Around
Dark Star>
He's Gone>
Wharf Rat>
Truckin'
Sugar Magnolia
[Final Set With Dickey Betts And Butch Trucks]
It Takes A Lot To Laugh, It Takes A Train To Cry
That's All Right
Promised Land
Not Fade Away>
Goin' Down The Road Feeling Bad>
Drums>
Not Fade Away
Johnny B. Goode