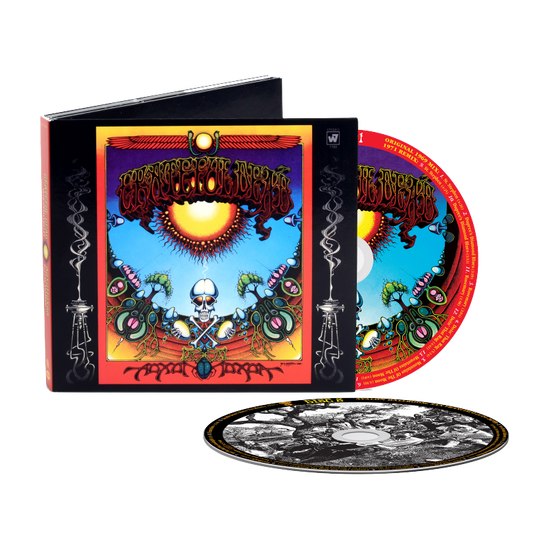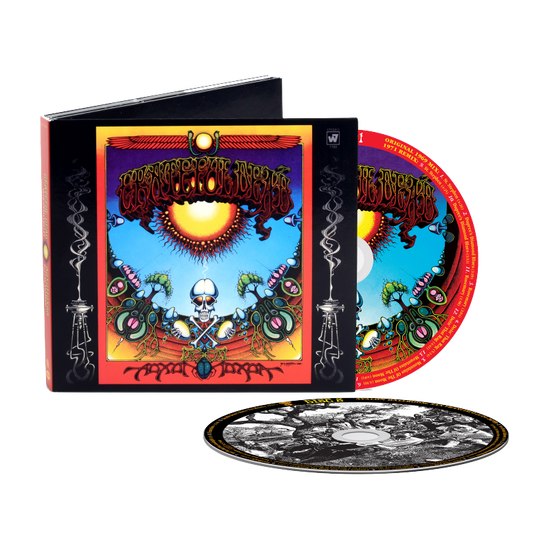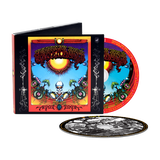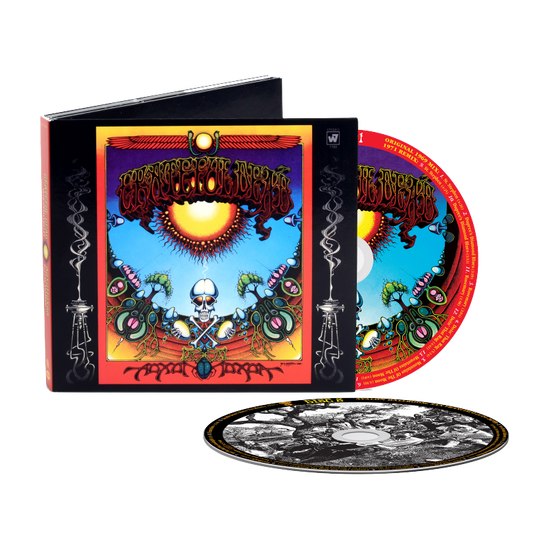 Aoxomoxoa (50th Anniversary Deluxe Edition)
Pre-order included
Availability:
This item is currently not available
Comment on Aoxomoxoa 50th Anniversary Deluxe Edition Here:
"In 1969, for their third album, the Grateful Dead eschewed outside producers and created Aoxomoxoa themselves, beginning a run of self-produced albums that would continue until 1977. Scrapping the first sessions, which were recorded to eight-track tape, the Dead now had 16 tracks with which to experiment their psychedelic sound, with an album that included entirely Robert Hunter-penned lyrics for the first time." - Archivist David Lemieux
All together now, "ox-oh-mox-oh-ah!" This summer marks the 50th anniversary of the enigmatic classic AOXOMOXOA and we're celebrating with a DELUXE EDITION featuring two versions of the album — one fully remastered from the original 1969 mix and the other remastered from the definitive 1971 band-produced mix, both done by Grammy-winning mastering engineer David Glasser of Airshow Mastering in Boulder, CO. This is the first time both mixes will be presented together in a single release. And if that weren't enough, we're rounding it out with a bonus disc of previously unreleased live music recorded January 24-26, 1969 at the Avalon Ballroom in San Francisco, CA. Newly remastered by Jeffrey Norman, these shows were among the first live performances ever to be recorded to 16-track tape.
The live tracks include early versions of two songs from the album – "Dupree's Diamond Blues" and "Doin' That Rag" as well as the final live performance of "Clementine," a song the band began performing in 1968 but was never released on a studio album. The band also played several songs from its second album, ANTHEM OF THE SUN. Highlights include a dynamic romp through "New Potato Caboose" and an electrifying "Alligator>Caution" jam that captures Pigpen at his primal best.
The DELUXE EDITION of AOXOMOXOA will be available on 2-CD and as a high-definition ALAC and FLAC downloads on June 7th.
2-Disc Set
Release Date: June 7, 2019
Disc One: Original 1969 Mix
1. "St. Stephen"
2. "Dupree's Diamond Blues"
3. "Rosemary"
4. "Doin' That Rag"
5. "Mountains On The Moon"
6. "China Cat Sunflower"
7. "What's Become Of The Baby"
8. "Cosmic Charlie"
1971 Remix
9. "St. Stephen"
10. "Dupree's Diamond Blues"
11. "Rosemary"
12. "Doin' That Rag"
13. "Mountains On The Moon"
14. "China Cat Sunflower"
15. "What's Become Of The Baby"
16. "Cosmic Charlie"
Disc Two: Avalon Ballroom, San Francisco (1/24-26/69)*
*PREVIOUSLY UNRELEASED
1. "New Potato Caboose"
2. "Dupree's Diamond Blues"
3. "Doin' That Rag"
4. "Alligator">
5. "Caution (Do Not Stop On Tracks)">
6. "Feedback">
7. "And We Bid You Goodnight"
8. "Clementine">
9. "Death Don't Have No Mercy"