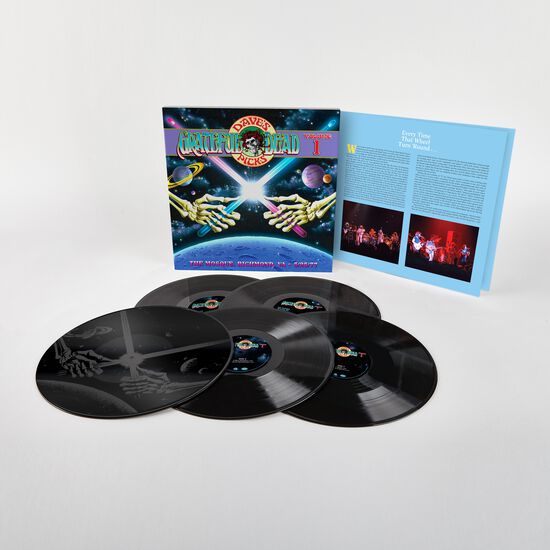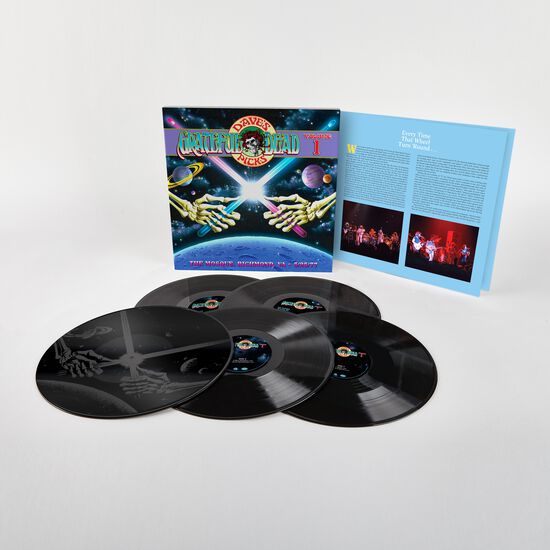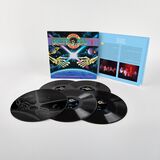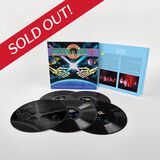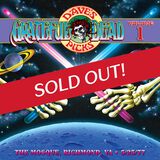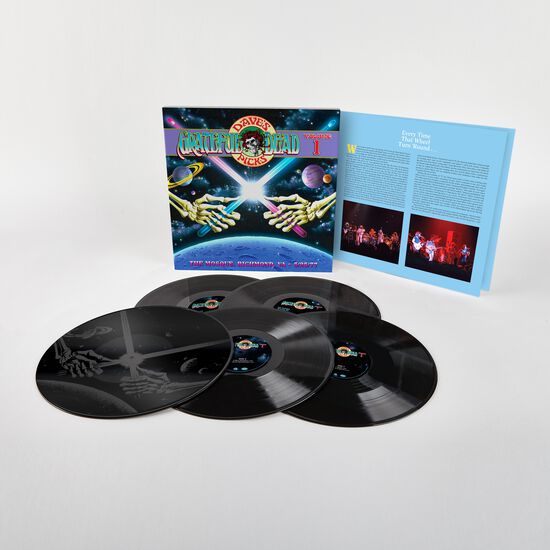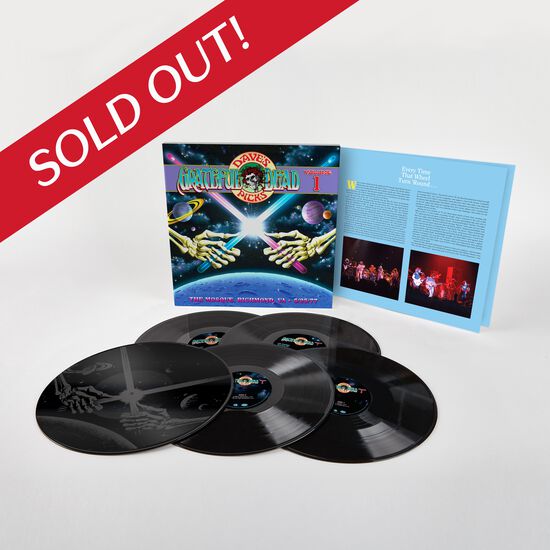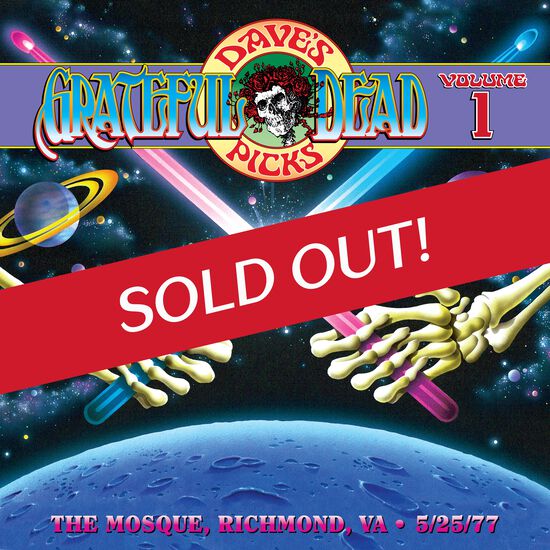 Dave's Picks Vinyl: Vol. 1: The Mosque, Richmond, VA 5/25/77
Availability:
This item is currently not available
This item is very limited in stock, returns or exchanges will not be accepted. If your product arrives damaged please reach out to customer service with an image of the damage.
We're heeding the call and dipping our toe in with the first official Dave's Picks vinyl. Due April 29th, 2022, DAVE'S PICKS VOL. 1: THE MOSQUE, RICHMOND, VA 5/25/77 will be released as a numbered, limited-edition of 5,000. Housed in a 2-piece telescope box, the 180-gram 5LP set will feature an etching on the 10th side and a booklet containing all the original content. You'll want to grab a copy while you can!
Track List
SIDE 1
MISSISSIPPI HALF-STEP UPTOWN TOODELOO

JACK STRAW
SIDE 2
THEY LOVE EACH OTHER

2. MEXICALI BLUES

PEGGY-O
SIDE 3
CASSIDY

LOSER

LAZY LIGHTNING

4. SUPPLICATION
SIDE 4
BROWN-EYED WOMEN

2. PROMISED LAND
SIDE 5
SCARLET BEGONIAS

FIRE ON THE MOUNTAIN
SIDE 6
ESTIMATED PROPHET

2. HE'S GONE
SIDE 7
DRUMS

THE OTHER ONE
SIDE 8
WHARF RAT

THE OTHER ONE

3. THE WHEEL
SIDE 9
AROUND AND AROUND

2. JOHNNY B. GOODE